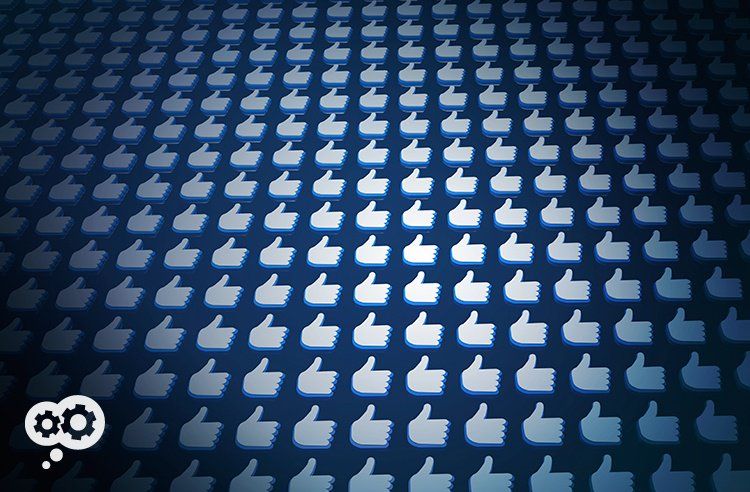 It's no wonder that organizations are more active than ever in pursuing solutions to streamline traditional methods of managing documents.
Every year, I learn more about copiers, document management, workflow, and, increasingly, managed IT topics than I did they year before.
I do my best to pass on what I learn to you.
Here are the 10 most popular posts in 2017. How to get the best service. Tips for HIPAA compliance. Scanning tips. How to track printing to keep costs down.
Read on for insights into those topics – and more – to get yourself ready for 2018!
There are questions every company should ask their potential (or even current) service partner.
On the surface, buying or leasing a copier is simple. Call up a company because you can't tell the difference between a Canon from a Lexmark from a Konica Minolta digital copier (so it doesn't matter, right?), tell them your best guess about how much your print and copy, get the price and sign on the dotted line.
Don't do that. Read more.
Buying a copier for your law firm is easy. With a quick search of the Internet, you can unearth a variety of options – from eBay, manufacturers, and copier dealers. Get a purchase order or just hand over your credit card information and, voila, you've bought yourself a new copier.
Getting the RIGHT copier to meet the complex needs of the legal industry is more complicated (more complicated, but definitely better for you in the long run). Read more.
It's a question we are asked often: "Can I track how much my office prints?" Office print tracking captures and records information about your office's printing behaviors.
You can't plan for what you can't measure. And not knowing the total number, length, etc. of what documents are being printed and by which department and individual makes it difficult to ensure that printing costs are under control. Read more.
This is going to sound odd coming from the marketing director of a company that sells and leases digital copiers and other office equipment (and other services).
You aren't buying a copier or a printer from us, what you're really buying is the ability to communicate with your customers, suppliers, and co-workers.
Let me explain. Read more.
The average office spends $25,000 to fill a four-drawer file cabinet and $2,000 annually to maintain it.
It's no wonder that organizations are more active than ever in pursuing solutions to streamline traditional methods of managing documents. Without the assistance of document management software, organizing documents, emails, scans, electronic faxes, graphics, Internet content, etc., is frequently a manual process that is very time intensive. Essentially, a dated management style that just doesn't work in today's digital, fast-paced office environment. Read more.
Time to scan the documents (and yes, since you can't hear my inflection or in case you don't remember this gem from the 80s, that was a reference to the Dunkin' Donuts' commercial).
When it comes to capturing paper documents, regardless of the type of device you're using, there are a few tips on how to prep documents for scanning that can make the process as painless, efficient and fast as possible. First tip, make sure you have the right device. Read more.
You can include your multifunction copiers in your HIPAA compliance efforts (and you must!), but there is no such thing as an out-of-the-box, HIPAA-compliant copier.
I've seen a few unscrupulous dealerships say that they sell compliant copiers. That's misleading, as it gives the impression that your compliance challenges can be met with a simple purchase. It's the policies and procedures your office must develop and follow when it comes to patient information – including the information that passes through your copiers – that will make you HIPAA-compliant. Read more.
Everything sounds great before the sale, but buyers are often left high and dry. At Datamax, our technical support professionals work hard, together with our manufacturers, such as Canon, to train and anticipate problems to support our product lines – and YOU! – after the sale.
This philosophy is one of the main reasons why, for the 10th straight year, Datamax has earned the distinction as the only independent dealer in Dallas/Fort Worth to have earned Canon's Association of Technical Service Professionals (ATSP). Read more.
It's important to get documents to the right people at the right time – decisions can be made and invoices get paid. However, moving them through the office smoothly isn't always the easiest task.
It's easy for documents to wander off and when paper documents are placed on someone's desk, there's a good chance those documents will quickly end up at the bottom of a pile of paperwork (never to be seen again). Read more.
A typical law firm processes thousands of physical documents every year, anything from pleadings, motions, contracts, wills, trusts, evidence files, leases, deposition transcripts, etc.
The majority of those paper documents and that information are handled through manual processes – inefficient legal manual processes.
As important as documents are in the legal industry, documents still continue to be a source of problems for firms. Read more.
I hope you've enjoyed rereading these posts – or discovering them for the first time. All of us here at Datamax Texas look forward to bringing you more useful tips and strategies centered around what's best for your business.