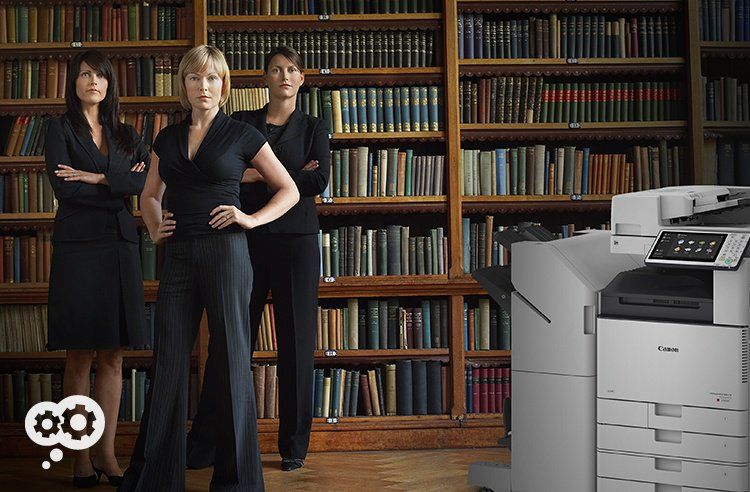 Some things just naturally go together — bread and butter, Batman and Robin, milk and cookies. What doesn't always go together is the service behind a business investment such as a digital copier or production printer.
Everything sounds great before the sale, but buyers are often left high and dry. At Datamax, our technical support professionals work hard, together with our manufacturers, such as Canon, to train and anticipate problems to support our product lines – and YOU! – after the sale.
This philosophy is one of the main reasons why, for the 9th straight year, Datamax has earned the distinction as the only independent dealer in Dallas/Fort Worth to have earned Canon's Association of Technical Service Professionals (ATSP).
Customers can be assured that when they see the ATSP logo, our technical support professionals have gone through rigorous, hands-on training direct from Canon, so we can stand up to our promise of first call completion.
This is especially important for our legal customers whose uptime is mission critical. In fact, a 2015 ILTA (International Legal Technology Association) survey revealed that Canon copiers continue to dominate the back offices of many busy law firms, with 41% surveyed choosing them as their preferred provider (up 3% since the last report in 2008).
Whether it's automating manual processes, ensuring Worldox works properly, or linking cost-accounting applications such as Equitrac or Copitrak to a copier with its MEAP technology, Canon is definitely one to consider for seamless integration at your firm. But like all devices, performance is only as good as the training, service and support you receive on the back end.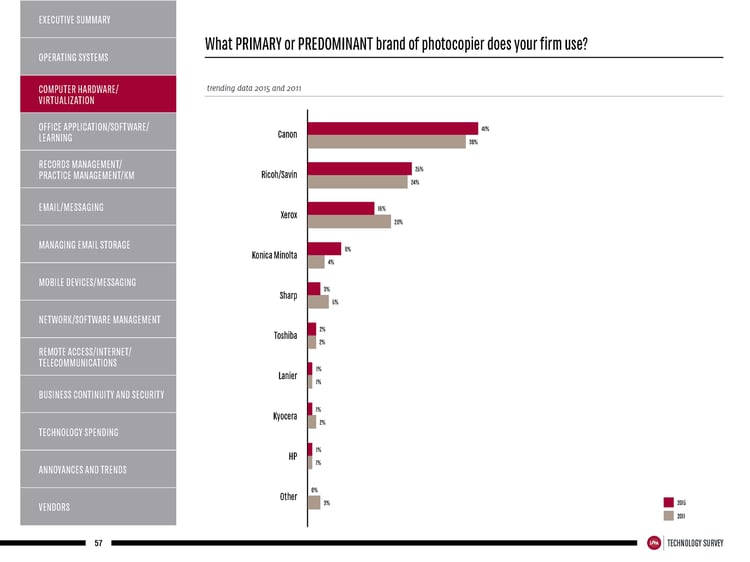 Datamax and Canon; it's only natural.