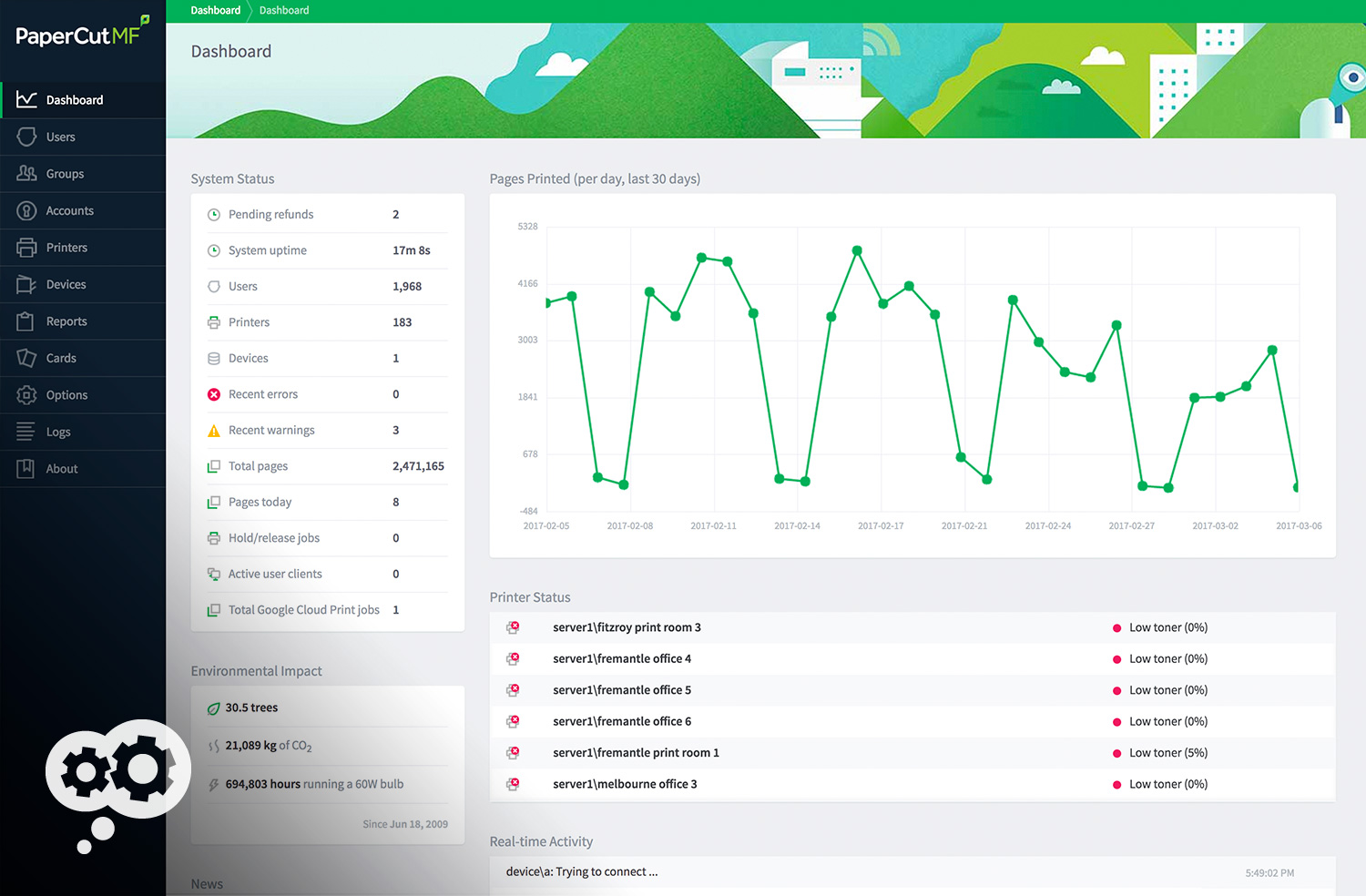 By developing – and deploying – enterprise-wide print strategies now, businesses can over time, through the eight methodical steps, make a positive impact on the environment and their bottom line.
Texas Politician Rick Green had this signature witticism, '"That's Green, like money!" Being "green," of course, also refers to corporate programs launched to help organizations be environmentally proactive.
What Green – and many businesses today – may not know, is that both initiatives (the environment and your bottom line) can be achieved simultaneously through a series of Printing Best Practices.