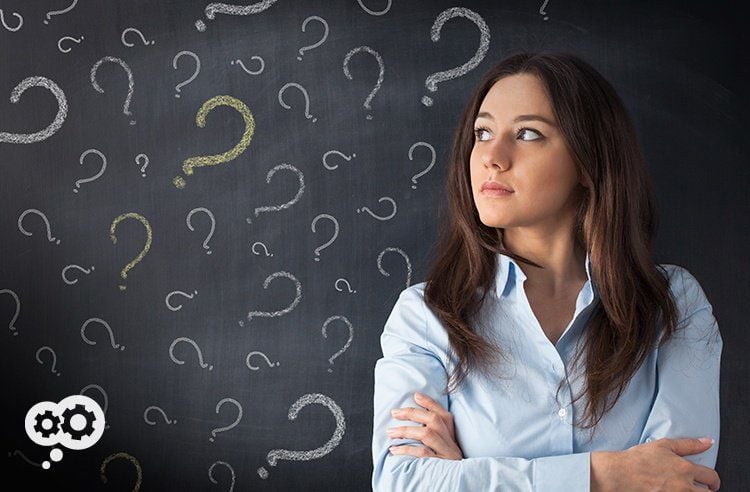 Find out if your document workflow is wasting your time – ask yourself these 10 questions.
It's important to get documents to the right people at the right time – decisions can be made and invoices get paid. However, moving them through the office smoothly isn't always the easiest task.
It's easy for documents to wander off and when paper documents are placed on someone's desk, there's a good chance those documents will quickly end up at the bottom of a pile of paperwork (never to be seen again). Or, on the flipside of that, a sensitive document that wasn't supposed to be seen gets printed from the color copier down the hall and accidentally picked up by a co-worker. And, depending on the level of personally identifiable information the document contained, could possibly even result in a privacy breach or other compliance breach.
Paper documents aren't the only documents that can easily be lost. Electronic documents are subject to being lost too if the necessary time isn't taken to ensure an effective workflow and index the documents for future retrieval.
Basically (keeping it simple), document workflow is how paperwork moves through your office – from one person to the next until the document is actioned and then filed as a record or disposed of. Document workflow has the ability to be automated with workflow and document management software, be paper-based, or be a combination of both.
Either way, in order for you to spend your time getting work accomplished instead of spending time shuffling through paperwork, the flow needs to be effective.
The Right Hardware and Software
Regardless of whether your workflow is manual or automated (or a combination), you need the right office equipment able to meet your print, copy, scan, and fax needs. The document volume and number of workers touching the documents determines the equipment that is suitable for your office. A low-volume multifunction copier may be fine for a small, four-person office, but as that office grows so will its document workflow complexity and its need for more robust pieces of office equipment. Similarly, process automation software varies in capabilities. If you're interested in complete workflow automation, be sure the software you choose measures up and works with your office equipment.
You have to plan for an effective workflow – they don't just happen (wouldn't that be great!). Start thinking about your current document workflow – paper or automated – and whether or not it's up to par. Here are some questions that should get you started.
Are any of the faxes you receive confidential?
Have there been any speed bumps from lost documents recently?
Can multiple users access a document at the same time when they need to edit it – and are you sure that the most recent version of the document is accessed, edited, and stored?
Do multiple employees have to wait in line to copy, print, or send?
How far is the nearest print output device from each employee?
Are reviews and approvals of purchase orders and expenses delayed because employees aren't able to access information remotely?
Do any color projects need to be outsourced?
Have you ever analyzed both the hard costs of any technology and the soft costs of employee time of your document workflow to determine the costs associated with them?
How often do employees need to step away from their desk to retrieve a file from a filing cabinet?
Can information be archived, searched, accessed, and shared regardless of format?
You can save time and get more done through your workday by having a streamlined and efficient document workflow in place.

If you're ready to control your document workflows and processes, get in touch with us for a no-obligation consultation and for more information click here to read about DocCare.