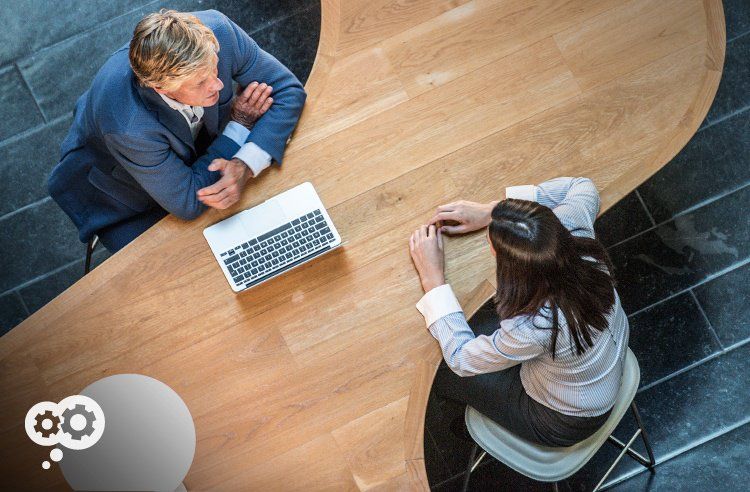 Clear communications sets expectations, leads to successful projects, and improved financial performance. Here's our communication strategy.
So you've bought/leased a fleet of copiers or you've just signed on for a managed print services contract. What now?
If you've taken the time to properly vet your office equipment partner, you're set for years of hassle-free productivity. If you've taken shortcuts and just settled on "someone," then you're most likely in for a few years of aggravation and equipment that doesn't work as often as it should. Like many things in life, the difference is crystal clear communication.
Communication Matters
Everyone understands how important communication is in creating and keeping great personal relationships – wife, kids, friends, and everyone else you know. Too many of us forget that communication in business is just as important. We've all worked with or been customers of that company that you didn't know who to talk to, had no clear lines of communication, or simply took a long time to answer you (when they answered you at all!).
When it comes to anything technology-related, communication is even more important.
A quick Google search reveals a whole bunch of articles about causes of failure for IT projects (and copiers are part of your IT infrastructure, make no mistake). On every list of success factors or reasons for failure you'll find communication.
Research by the Project Management Institute shows that 55% of project managers think that effective communication to all stakeholders is the most critical success factor in project management.
The focus on communications matters for dollars and cents too. In "Change and Communication ROI Study Report" by Towers Watson "companies that have highly-effective communications practices are 1.7 times more likely to outperform their peers financially."
I hope you're starting to think that having a partner that talks to you might just be a good idea.
Putting Communication to Work for YOU
We believe in clear lines of communication. Too often, minor issues become deal breakers as companies talk past each other. We don't do that. After all, no one likes to feel ignored.
When it comes to a managed print services partnership AND our regular copier repair services, there are similarities and differences to other IT initiatives. Here's a quick rundown of what you should expect – communication-wise – from your MPS partner.
Online self-service. Because you don't always want to talk to someone! Online self-service to order supplies and submit meter readings is simple via online forms. The Datamax ClientCONNECT Portal provides a personalized customer experience. If you do need to talk to someone, you can call or email us too.
Service Rep Experience and Longevity. In today's job-jumping society, no one spends decades at a company any longer, right? Not true, many copier service reps have been with us for decades. That experience benefits you because they get to know the customers they service and can troubleshoot and fix issues faster because of their combination of copier/equipment knowledge (supported with annual training) and understanding of their customers' needs. Look for stability in your MPS partner's service technicians.
Service calls are answered by real people. They'll ask a few questions over the phone to identify the issue and pass that information to a service technician. Once our technician has been assigned to the call, the customer will receive an email, including a photo of technician assigned to the call. Sometimes, our help desk folks can offer a suggestion that will fix some of the simpler printer or copier issues.
Service Response expectations. Our help desk staff (ClientCONNECT) will give you a service window (our average response is 2 hours and 37 minutes) and your service technician will call when on their way to you. Unlike the cable company, we actually meet our service windows too!
Onsite Service Consulting.Once onsite, our service technicians will take the time talk with you to help decide exactly what the issue is before they just hunker down over the copier. This isn't part of communication, per se, but Datamax service technicians don't rush. Unlike many other copier dealerships, we incentivize our people to fix problems in a single visit. This means they aren't rushing to get to their next call and will take the time to work with your to identify the problem and then stay to make sure that it is fixed, not rush off only hoping it is. And this works, 92% of service calls are fixed in a single visit.
Customer Support Depth.For questions about your contract and service, you'll have two points of contact who can address any issues that arise. Your Sales Consultant is an obvious first choice, but our ClientCONNECT Team can also address any issues that arise too (our people work hard, but they also do take vacations too!).
Service Supervisor Onsite Follow-Ups. After every 5th completed service call, a service supervisor will visit your office. The goal of the visit is to ensure customers are satisfied and check that the service technicians are doing a great job.
Partnership Reviews.Depending on the contract and the size of the installation, we meet with customers monthly, quarterly, or annually to conduct a formal Partnership Review (read about that here). These meetings are designed to present account management, service, meter, and current invoicing to ensure expectations are being met and that our customers are maximizing their return on investment.
Quantitative Internal Service Performance Analysis.In our monthly staff meetings, we review specific metrics for response, resolution, and first call completion to ensure that we are in line with our customer service level agreements (SLAs).
Some of the details in this nine-point communicationand evaluation strategy could be different depending on specifics in a customer's contract and various levels of service. However, as you can see, we focus on clear communications for ALL of our customers – from a one-time repair of a single copier to the managing the largest print fleet under a manage print services contract.
How successful is this communication for us and for our customers? One of the top metrics used by companies to find out how they're viewed by their customers is to ask this simple question: How likely are you to recommend us?
We ask our customers this question regularly. The answer is an overwhelming yes – on a scale of 1 – 10, we rank at 9.7 when we ask "how likely would you recommend a friend or colleague to Datamax."
Communications rule. Talk with us.
Interested in managed print services? Read our free eBook by clicking on the image below.
Note: "Crystal Clear Communication" had me thinking of the song Crystal Blue Persuasion the entire time I wrote this. I pass the ear worm along to you:
Research stats from The Essential Role of Communications from the Project Management Institute. Download the PDF here.