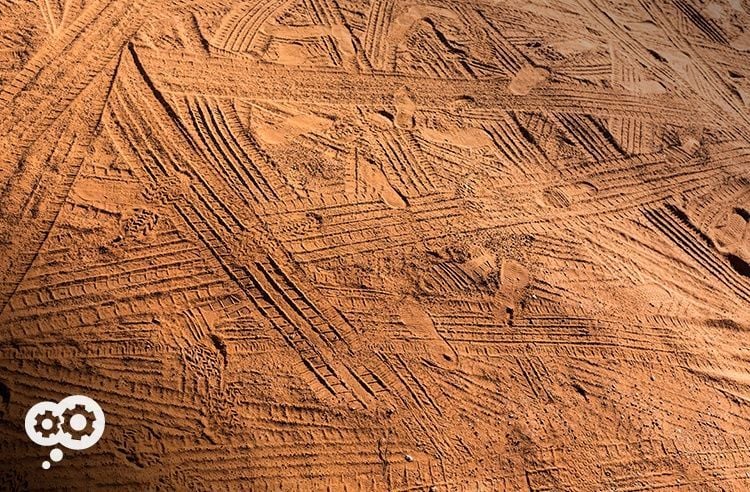 Print tracking tools help you understand where you're incurring costs, so you can get them under control.
It's a question we are asked often: "Can I track how much my office prints?" Office print tracking captures and records information about your office's printing behaviors.
You can't plan for what you can't measure. And not knowing the total number, length, etc. of what documents are being printed and by which department and individual makes it difficult to ensure that printing costs are under control.
Enter print tracking
Print tracking tools help you understand where you're incurring costs, which will in turn lead you to effective decisions on how to cut costs and optimize output.
Some tools, such as PaperCut, will provide an executive dashboard view and report for a quick snapshot of your print environment: the printing summary of the entire organization; top 10 users, printers, and printer groups; the environmental impact for the entire company; and filter by group, department, or office.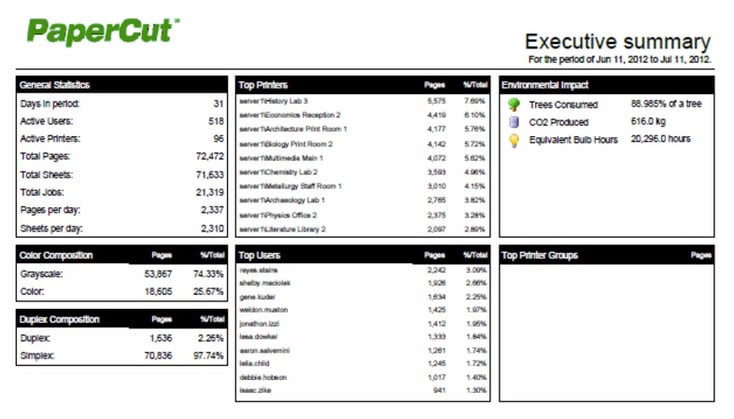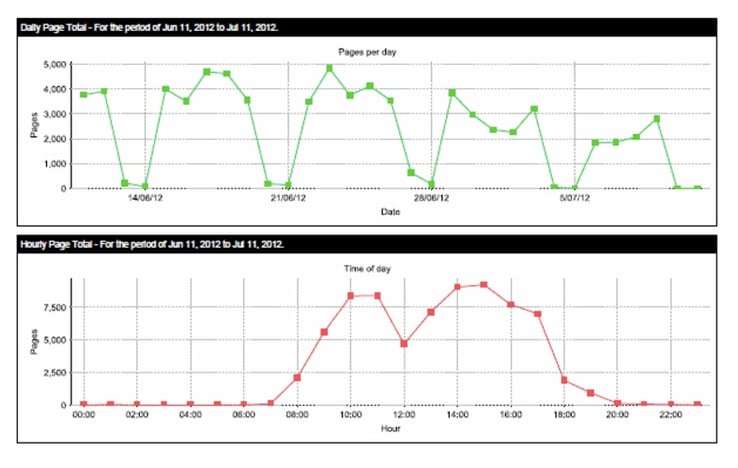 What other elements of your printing can you track? Here's a partial list:
User Printing – compare individual print usage; sort by most jobs and largest jobs
Total number of single sided/double sided prints (simplex or duplex)
Total number of grayscale and color pages
Department printing summary – same statistics as individual users
Printer usage history – page size, color or grayscale, simplex or duplex
Who is printing on each printer?
Which user is printing the most color documents or pages on a particular printer
Print logs by day and time – are there regular spikes and peaks in usage? Is someone coming in on the weekends to print for personal use?
Print jobs by size – do you need to consider limiting Bob in sales from printing 250 page reports every other week?
Environmental impact reports – how many trees were used to print in the last 30 days, for example
Allocate printing to a shared account to track and chargeback against departments or individuals.
If printing reports show overwhelming numbers of simplex prints, then you could consider adding print rules to enforce more duplex printing. Whatever the reports reveal, start tracking and then start using that information to streamline your print environment.