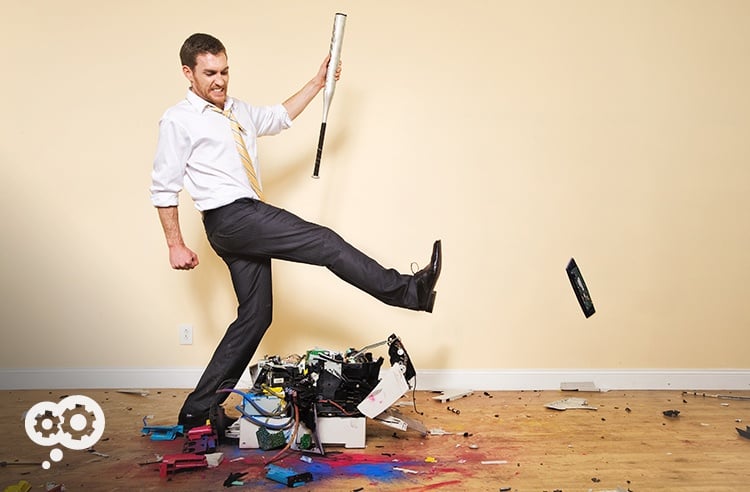 Kicking your copier can make you feel better. Here are six ways to avoid the urge.
I don't know about you, but I've been frustrated enough with printers and copiers over the years to want to give one a swift kick (I never have!). And many of you are no doubt familiar with the "printer revenge" scene in the move Office Space.
I've made this point before, digital copiers (and laser printers) today are complex pieces of machinery and they do wear out and break down over time.

But it's not always your copier's or printer's fault that it's not working correctly, sometimes it's yours.
What are some things that you can do to keep your digital copier(s) operating at peak efficiency? Here are five.