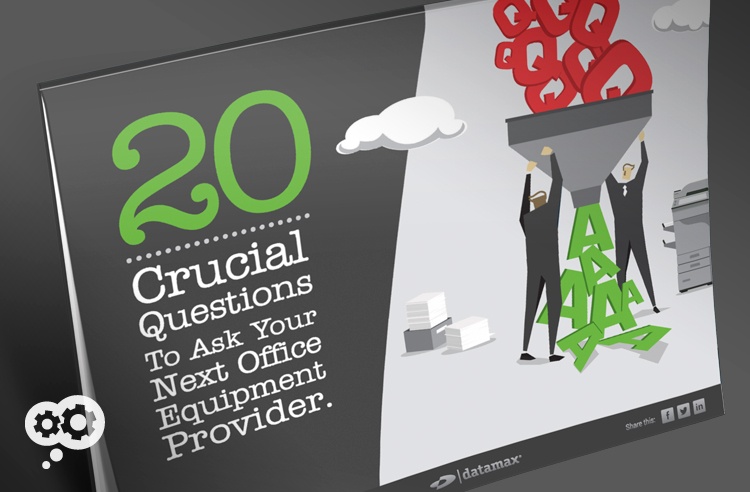 Asking your potential copier partner the right questions is a key to a happy relationship – here are 20 essential ones.
There are questions every company should ask their potential (or even current) service partner.
On the surface, buying or leasing a copier is simple. Call up a company because you can't tell the difference between a Canon from a Lexmark from a Konica Minolta digital copier (so it doesn't matter, right?), tell them your best guess about how much your print and copy, get the price and sign on the dotted line.
Don't do that.Really, please don't.
To help you choose the RIGHT partner for you, we've put together this list of 20 questions to ask. Ask these questions, and listen hard to the answers, and you won't have to rely on luck in your search for a great partner for your business.
So download your 20 questions today and start separating the pretenders from the contenders when it comes to getting the best fit and service for your copiers, printers, and repair and maintenance contracts.