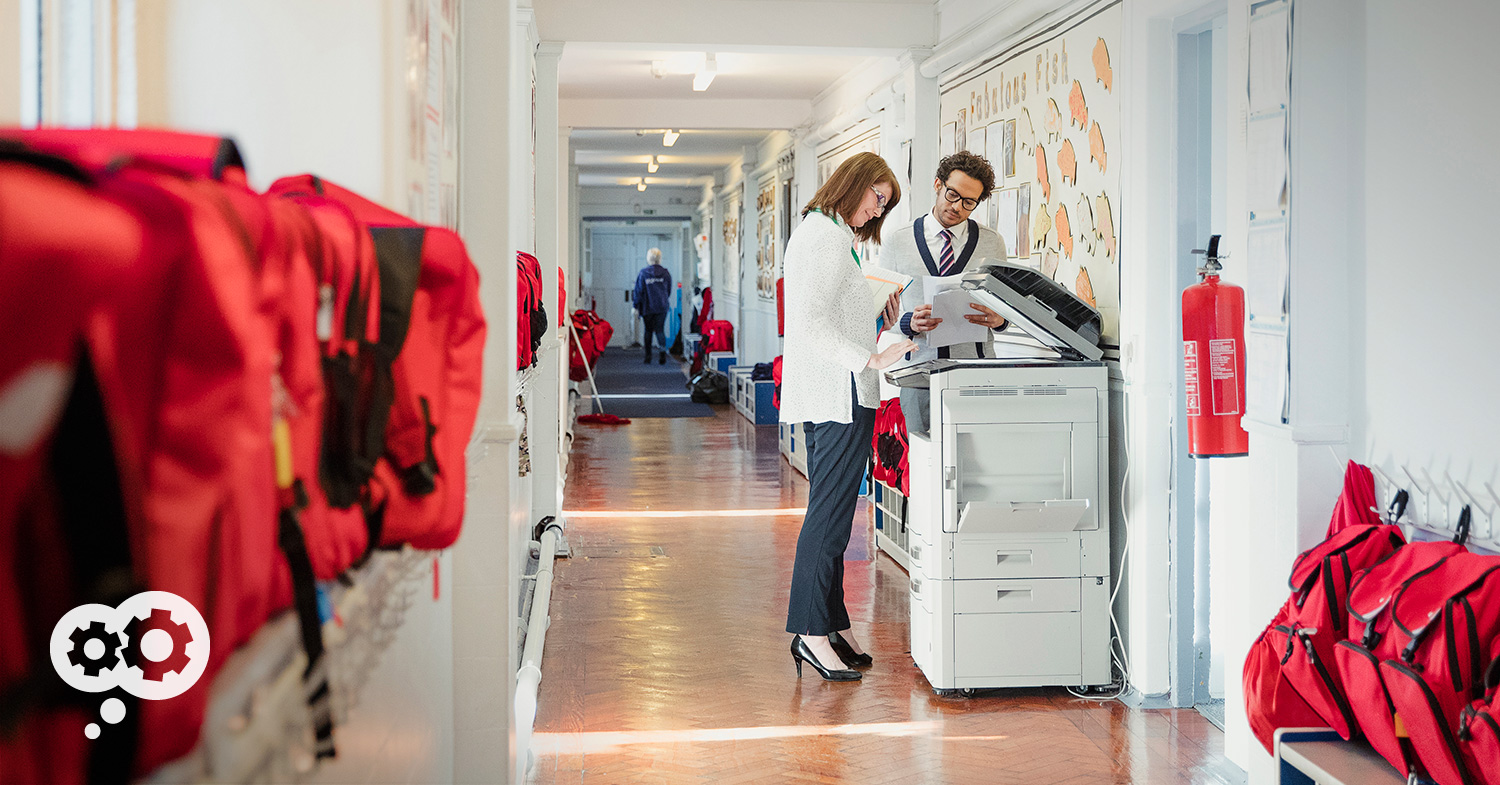 Exploring ways to print, scan, and share documents efficiently, securely, and to regain accurate visibility of print costs? It helps you put more time into forward-thinking initiatives that ultimately benefit your classrooms.
It's one of the most memorable slogans in education — "A mind is a terrible thing to waste."
But what about wasted paper?
What about wasted costs related to excessive printing?
What about wasted time on print-related maintenance?
What about wasted opportunities to shore up your print security?