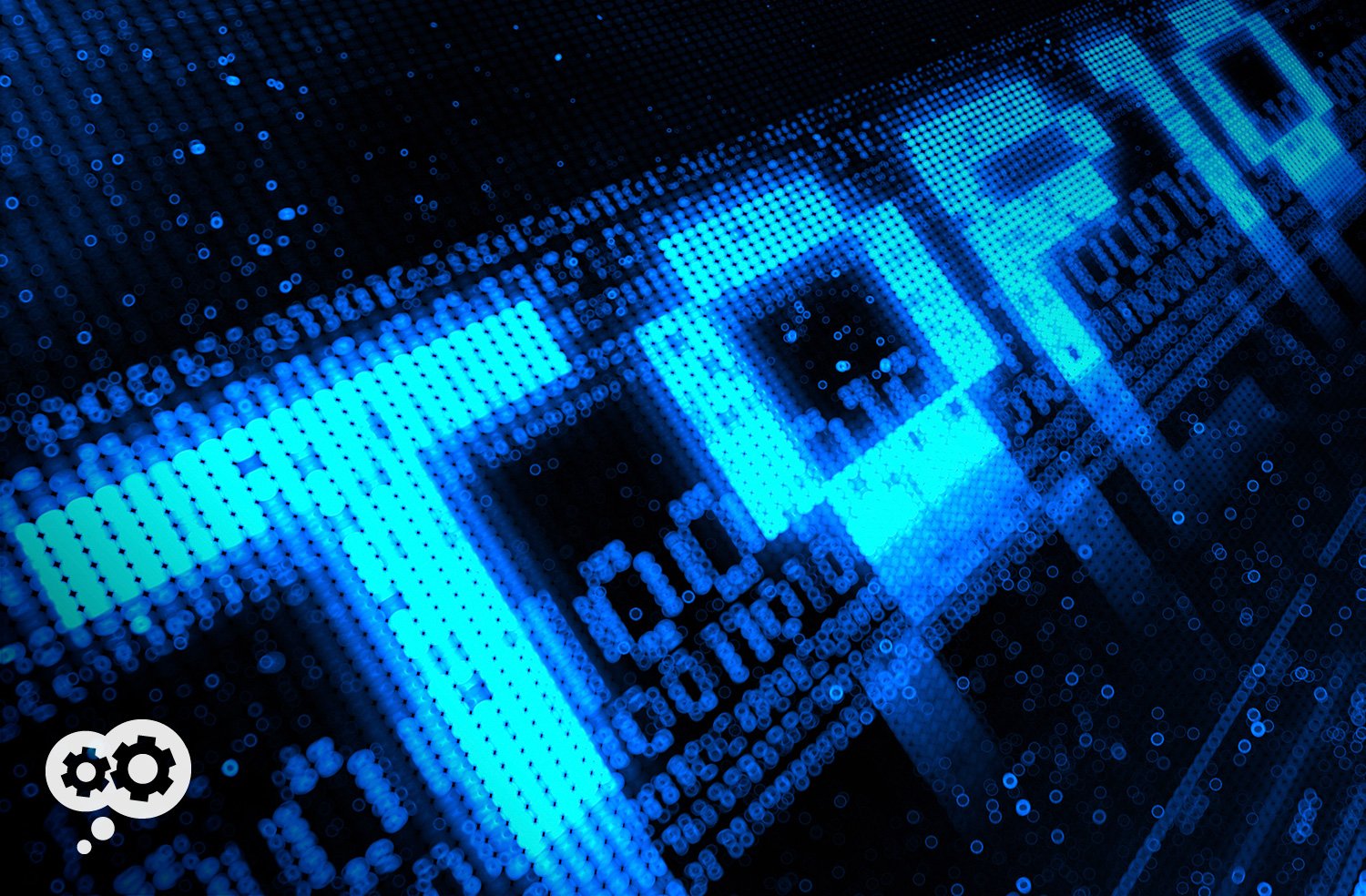 Here's to continued thought leadership, collaboration and relevant content we can provide to help you maximize your return on technology investment.
The header on our Datamax Thinking Blog Page spells out our commitment to our readers: "Educating, collaborating, and sparking ideas for maximizing the technology that matters."
In 2019, we added another dimension with "You Ask, We Answer." We understand that today, readers often need swift, concise answers to specific technology questions they're facing, which is the focus of this new blog initiative.
The introductory "You Ask, We Answer" blog must have sparked something with our readers, because it ranked as our most read blog article for 2019. Here's to continued thought leadership, collaboration and relevant content we can provide to help you maximize your return on technology investment.
But first, take a look back and see our
Top 10 Most Read Blogs of 2019!
1.

Annoyed by Geek Speak or Confusing Explanations? We're Here to Answer Your Questions — Concisely.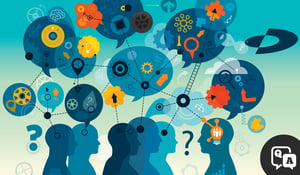 In the realm of print, document, and network management, things can get pretty technical.
At Datamax, it's our job to dig deeply into the depths of your print fleet and your network infrastructure, and uncover ways you can maximize the technology that matters to you. We are business process consultants, we are print analysis experts; we're IT technical specialists, ATSP certified technicians and workflow solution professionals. Read more.
2.

5 Technology Trends That Will Help Your Organization Soar Ahead in 2019.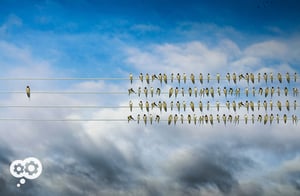 Former General Electric CEO Jack Welch once said, "change before you have to."
Innovative leaders understand well the idea of change as the rule rather than the exception. In mid-flight, they do not hesitate to travel beyond the flock of the industry companions around them, even if it means flying solo. Read more.
3.

5 Stats that Prove Communication Revolution Has Reached the Workforce.
There's this joke about millennials. Give a millennial a smartphone and he'll live for a day… any longer than that and he'll become a mindless, soulless, social media zombie.
Yes, it's an all-too-common dig — a boomer scoffing at the 20-something across the room with his face buried in his phone. But all jokes aside, the next generation of communication systems and devices is transforming the way we work. With millennials now making up the largest generation in the U.S. labor force, the definitions of both "workplace" and "workday" are becoming steadily more hazy. Read more.
4.

Is Your Medical Facility's Print Fleet a Picture of Health?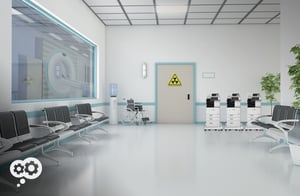 Healthcare organizations conduct health exams continuously every day. But how often do they assess the health of their print fleet?
How well, under the microscope, do they examine the specific print workflows that move administrative tasks forward and manage costs along the way? How well do they track multi-function printer activities while mitigating unauthorized access to sensitive patient heath information? What is a picture of good print fleet health? Read more.
5.

Give Green, Get Green: Best Printing Practices that Impact the Environment & Your Bottom Line.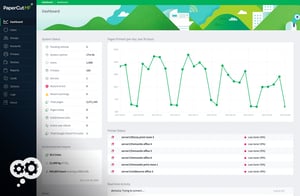 Texas Politician Rick Green had this signature witticism, '"That's Green, like money!" Being "green," of course, also refers to corporate programs launched to help organizations be environmentally proactive.
What Green – and many businesses today – may not know, is that both initiatives (the environment and your bottom line) can be achieved simultaneously through a series of Printing Best Practices. Read more.
6.

I think it's Time to Upgrade my Business Phone System. How do I Determine my Costs?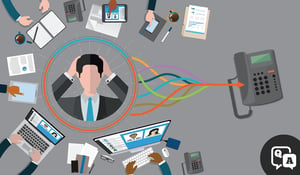 If you've done your homework, you've realized that cutting the cord on your POTS (Plain Old Telephone Service) and embracing next generation communication technology will serve your organization well moving forward — from both a productivity and potentially cost-savings standpoint.
The cost per user for a next generation phone system (much like cost per copy) isn't a standard amount that's easy to quantify without taking a harder look. The makeup of, and the costs associated with, your next-generation business phone system (aka VoIP) will depend on several factors, which we will outline below. Read more.
7.

4 Things to Consider Before Taking the Leap into In-House Production Print.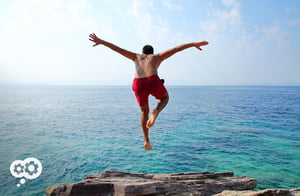 Cliff diving in an undoubtedly extreme – yet exhilarating - sport for the athletes mentally and physically strong enough to take the free-fall plunge.
During the 3-second fall from 85 feet, competition divers experience forces of 2 to 3 Gs when they hit the water. That's nine times stronger than the forces Olympic high divers feel diving from 33-foot (10-meter) high platforms. Read more.
8.

4 Steps to Making a Smooth Transition to a Modern Phone System.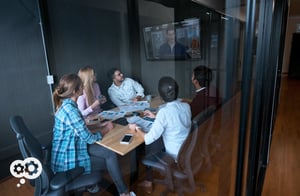 Your communications system represents the lifeblood of your business. So switching to a new phone system can be a big challenge for a small or medium-sized company.
The first step on the road to success is removing risks by choosing a service provider with a proven track record. Look for a partner (not just a provider) with a robust network and many satisfied, better yet, raving business customers. Read more.
9.

Do you have an Open Door Policy with Your Copier?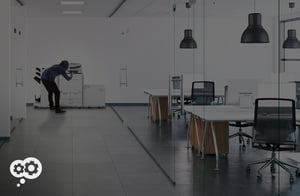 An open door policy at your organization may be a great initiative for encouraging openness and transparency in the company. But it can also backfire if misused by employees.

Do you have a similar open door policy on your copier? Is the information on your devices open to anyone who happens to walk inside your office? If so, it can certainly backfire on your organization, and blow the door open for leaking sensitive information. It might be time for a change in policy. Read more.
10.

5 New Cloud Device Management Features to Help SMBs Carve Better Workflows.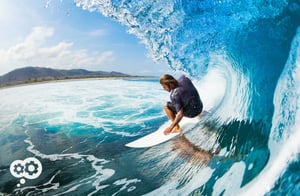 Athletes will go to extensive (even preposterous) lengths to capture and preserve that competitive edge.
Former Giants Pitcher Steve Kline once wore the same ball cap all season without washing it. His reasoning? The dirt kept him grounded "and reminded me where I came from." Famous big-wave surfer Laird Hamilton, whose day starts at 5 a.m., consumes three strategically-planned breakfasts every morning to optimize both energy and recovery.
Organizations today search continuously for that competitive edge. Read more.