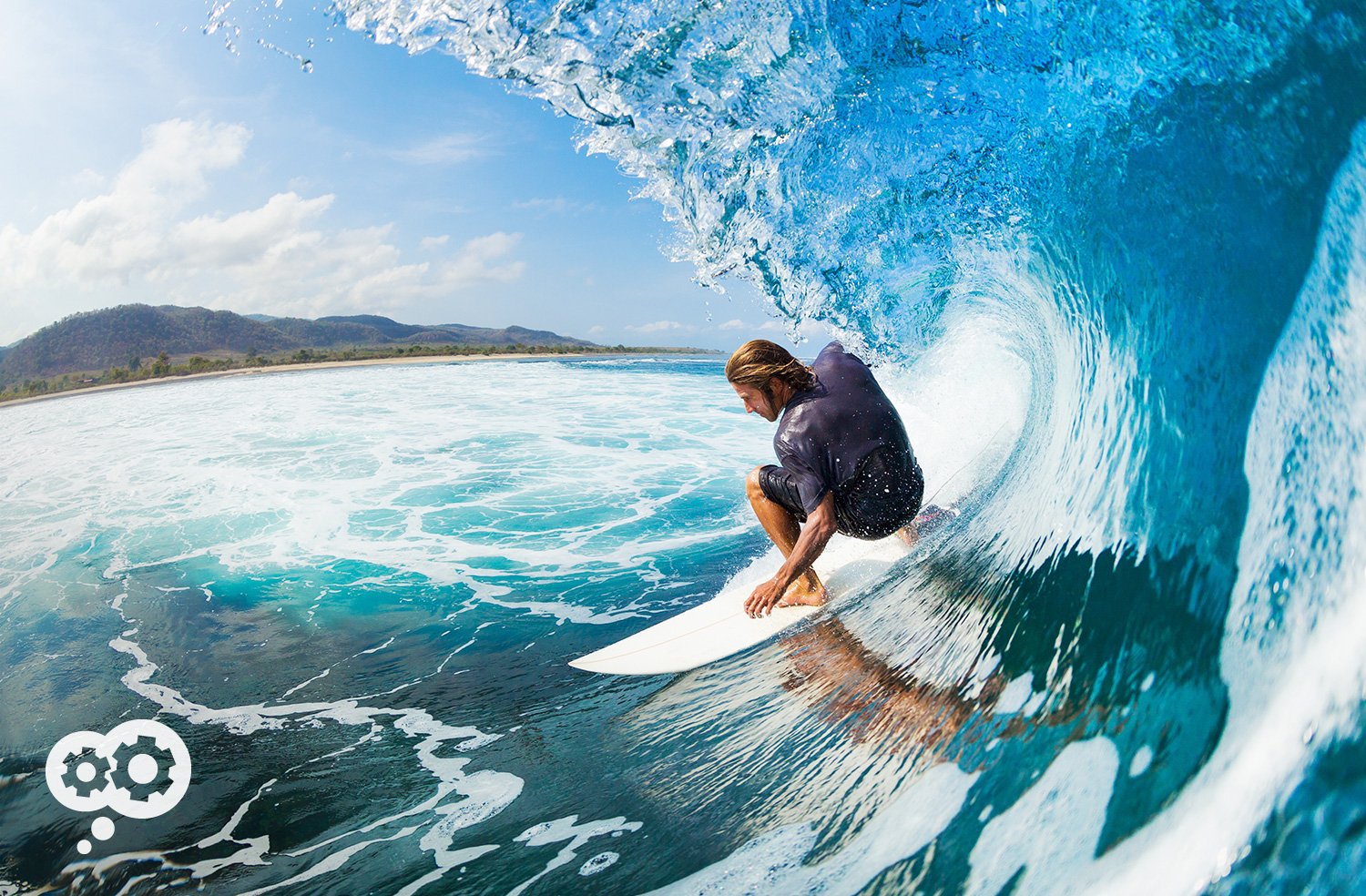 Recently-announced features from uniFLOW Online demonstrate 5 key advantages for organizations looking to improve productivity and enhance security in their print environment.
Athletes will go to extensive (even preposterous) lengths to capture and preserve that competitive edge.
Former Giants Pitcher Steve Kline once wore the same ball cap all season without washing it. His reasoning? The dirt kept him grounded "and reminded me where I came from." Famous big-wave surfer Laird Hamilton, whose day starts at 5 a.m., consumes three strategically-planned breakfasts every morning to optimize both energy and recovery.
Organizations today search continuously for that competitive edge. Small-to-medium-sized businesses (SMBs), in particular, are increasingly seeking cloud-based Software as a Service (SaaS) solutions that reduce upfront hardware costs and provide easy access to previously unavailable technologies.
The Print Management and Security realm is no exception. uniFLOW Online is a secure cloud-based print solution for SMBs designed to reduce print costs, increase security and enable control over an organization's print environment. Recently-announced features from uniFLOW Online demonstrate 5 key advantages for organizations looking to improve productivity and enhance security in their print environment.
5 New uniFLOW Online Features We're Amped Up About:
1. Print from Cloud
This new feature enables users to print their cloud stored documents directly from connected Canon imageRUNNER ADVANCE devices. Folder browsing and an option to change finishing options at the device are available. Documents can be saved to a print queue and printed at another time directly from cloud storage. The following cloud services are currently supported: Box, Dropbox, Evernote®, Google Drive™, Microsoft OneDrive®/ OneDrive® for Business, SharePoint® Online.
2. Scan Template Library
uniFLOW Online 2019.1 introduces the scan template library to setup scan profiles. Search and filter options mean scan templates can be found quickly. The order of scan profiles can be changed via drag and drop for easier access to the most common scan profiles.
Further scanning improvements enable recognition of barcodes and blank pages and remove the need to use a black sheet when scanning receipts.
3. GDPR Compliance
The General Data Protection Regulation (GDPR), designed to give EU citizens more control over their personal data, has a significant impact on the way American businesses store and collect data. uniFLOW Online offers these two features with GDPR compliance purposes in mind:
Right to be forgotten: A user's personal data can be completely deleted just by using the delete button. Personal data is not only erased from the UI or active databases, but also from databases holding deleted versions and object history. Accounting data in reports remain, but the user's name and relating print job names are anonymized.
Right of access by a user: All personal data of a user can be easily collected by the administrator, downloaded, and provided to the requesting user.
4. Improved Setup
The 'uniFLOW Online Setup' function enables quick onboarding of devices to uniFLOW Online/ uniFLOW Online Express. It leads users through the whole installation and registration process. The latest firmware (v.1.1.0) for supported Canon imageRUNNER and Canon i-SENSYS/ Canon imageCLASS devices also includes the setup button on the device user interface to facilitate direct onboarding of these devices.
In addition, remote onboarding and updating via 'Device Setup Utility' is supported. Devices with outdated applet versions are indicated in uniFLOW Online and a link to run the update wizard is provided.
5. Central Department ID Management
Previously, department ID codes had to be set manually on each Canon device. This is no longer necessary as uniFLOW Online 2019.1 extends the native device capabilities by synchronizing up to 100 department ID codes with Canon imageRUNNER ADVANCE devices. Additionally, entering the department ID or department ID + PIN code can be set as a login method.
Is your SMB ready to look to the cloud? Could you benefit from gaining control over the big wave of extraneous print costs? Let's help you carve that competitive edge by introducing uniFLOW Online!