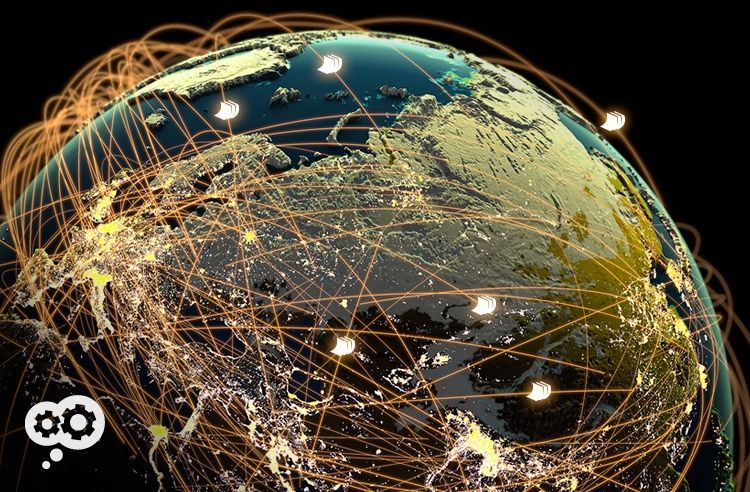 Scan, classify, and upload case materials directly into a document repository from your copier's touchscreen – for use all over the world.
Using your multifunction copier to remove paper from a business process extends the value of your copier to your business. For the legal industry, being able to access digital version of case matters saves time shuffling paper and means more time serving clients.
Plus, no more lugging heavy stacks of paper around the office – save that workout for the gym!
I make it a point not to focus on specific products when writing these posts. Today, however, I'm going to make an exception.
Using your MFP to scan paper and send to an email address, directly to a repository (SharePoint, for example), or directly into a workflow is an excellent productivity improvement that I've discussed before.
In this post, I'm going to discuss Canon copiers and the imageRUNNER lineup's ability to streamline the entry of paper documents for law firms into the Worldox repository. Keep in mind throughout, for you non-legal readers out there (and non-Canon and non-Worldox users), that the process described is very similar for any paper to electronic process using a multifunction copier.
Case Access at the MFP
Using the touchscreen on your imageRUNNER Advance MFP, you can expedite case work and scan directly into your Worldox system.
Indexing
Digital documents are near-impossible to find without indexing them correctly. As you scan your documents, you can save time by setting metadata fields to populate automatically (e.g., client, matter, and document type). These fields can also be edited as well as documents are being integrated into Worldox.
Sped Up Archiving
Many law firms' documents are simply black-and-white, single-sided documents. These documents often need to be converted to PDF format for long-term storage and archival. Staff members responsible for routine archiving can have their default file format set to scan to PDF.
Scanning File Formats
Based on permissions, staff can scan documents and save them as PDF – or as TIFF, XPS, Microsoft Word, or PowerPoint file formats.
OCR, password protection, and preview options for documents can also be adjusted as needed at the touchscreen before archiving or sending documents.
Security and Personalized Workspaces
When you select Scan to Worldox, users must immediately enter their authentication details (pin code, swipe card, etc. – depending on what security choices you've made already). Once authenticated, users will see files associated with their Worldox profile. The touchscreen interface will also show the user's most commonly used matters in a list.
Staff members can personalize their interface to quickly access favorite matters, quick profiles, workspaces, and bookmarks and route documents accordingly. This all means less button-pushing and faster ingestion of documents.
The Scan to Worldox interface can be installed on any MEAP-enabled, networked imageRUNNER ADVANCE MFP. You will also need a PC-installed administrator interface and the application itself needs to be installed by a Canon Authorized Reseller.
If you're ready for a simple way to integrate hard-copy legal documents into a document management system (and a Worldox DMS, of course), get started by given us a call. We're one of Canon's authorized resellers in the Dallas/Fort Worth area and fully certified on Canon's imageRUNNER line and Worldox.