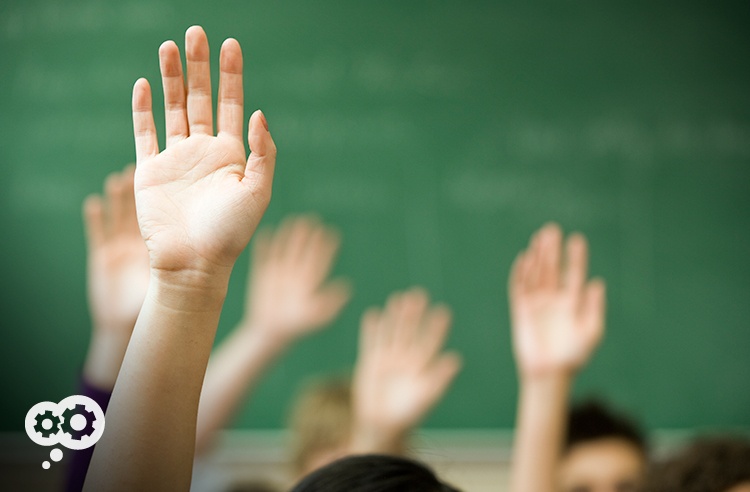 It's better to have a partner than someone just selling you something. Asking these questions will help you find that partner.
Partnering with an office equipment provider to purchase equipment, guide your document automation efforts, or a pursue a managed print services strategy is a big investment in both time and money. That's why when choosing a partner, it's critical that you ask them the right questions and that they give you honest answers.
A few weeks ago we wrote about seven critical questions to ask as a starting point (What to Ask Your Next Office Equipment Provider, Part 1). Here's part 2, with 11 more questions for you to ask.
Is the Hardware Secure – How Secure?
Question your provider hard about their knowledge and understanding of network and document security. Since today's multifunction printers, copiers, faxes, and scanners are all IP addressable and anything IP addressable is a potential point of entry for hackers – having a partner with a full understanding of this topic is vital. Especially since copiers also have internal hard drives for storing and catching print jobs – leaving the hard drive full of images with sensitive information.
Mobile Support
Smartphones are fantastic productivity devices and play an important role in an employee's job performance. So be sure to find out if the provider can support mobile printing from tablets or smartphones.
It's not difficult to come in and replicate existing business processes. A good partner will have the expertise to suggest how to improve those processes and possible workflow automation. Ask them if that's something they will be able to provide.
Equipment Placement for Productivity
Proper placement of office equipment can improve productivity. Can they help you identify the optimal locations to place the MFPs and printers in your office?
Reports and Analytics
Will they share reports and analytics to identify areas of improvement and bottlenecks?
Can They Work With Your IT Team and Infrastructure?
Seek a partner who understands that office equipment is not a stand-alone purchase or lease, but a part of an overall IT strategy. Ask if new hardware, apps, and required software work within your current infrastructure and network with NO disruption and without creating gaps in the security of your network.
Can They Manage All of Your Equipment?
Will the provider be able to manage all of your devices or will you have to maintain separate contracts for maintenance of existing equipment?
Do They Really Want to Help You Print Less?
A managed print services strategy means strategically reviewing document output across an organization, which can mean less printing. Are they really going to help you print less and more effectively or are they leading you to buy more toner?
Your company may not be focused on green initiatives, but efforts in being environmentally friendly are often just as good for your bottom line as they are to mother nature. So inquire about how green your provider can help you be.
And since a print management strategy will help save on printing costs – which will save the "green" in your wallet – be sure to ask if the provider will help you with an overall print management strategy. Any provider you work with should go over energy efficient devices and share tips for decreasing equipment energy consumption when the office is closed – of course, using less paper, electricity, toner etc. is also kind to the environment.
Finally, how do they dispose of outdated equipment? Do they do it the responsible and environmentally sustainable way by recycling or via a landfill?
Your potential partner should have a referral list of companies that can answer your questions about what they're really like to work with.
Lastly, What Happens When You Grow?
Is your partner strategic or tactical? You want a partner who can adapt new technology and strategies and keeps on top of always-changing technology trends in order to help you succeed in the future.
Asking these questions, and the 7 other questions in Part 1, will help you identify who is going to be a real partner and who is just interested in selling your something and moving on to their next mark, er, customer.
To help you get started, we've created a short eBook to help you understand that the difference between a copier and a printer and a scanner really does matter to your business. Click on the image below to download your free copy in moments.