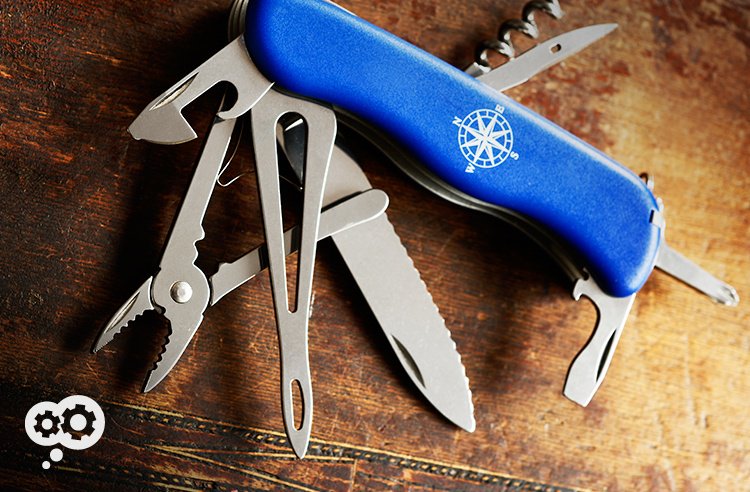 A multifunction printer for your office can save you time, space, and simplify inventory needs while meeting your business' document production needs.
A Multifunction copier (or multifunction printer, MFP, most commonly just called "the copier") is a 4-in-1 piece of equipment. It can combine the functions of up to four different devices – the printer, copier, scanner, and fax. These aren't the simple copiers of decades past.And because of an MFP's ability to wrap four functions into a single footprint, your business has the ability to reduce cost, (potentially) consolidate assets, save floor space, and improve workflow.Along with its convenient functionality, many copiers can also help improve productivity through their ability to integrate with desktop software and network applications (such as workflow, forms processing, and document management) for even more productivity improvements.
If you're considering an MFP for your business, examine these six advantages against your equipment needs to see how your office would benefit.
There are six business benefits from the time you bring one into your office: convenience, cost savings, time savings, more office space, waste reduction, and simplified inventory.
1. Convenience. Say sayonara to making multiple trips across the office to print, scan, and/or fax a document. You'll be able to do all of that from one machine.
And, say you do a lot of scanning, but not a whole lot of scanning, now you have the convenience of faxing without the cost of have an extra piece of equipment that is barely used.
2. Cost Savings. An MFP may be priced higher than a normal printer, but it's for good reason. When you compare how much it would cost you to buy a copier, printer, a fax machine, and scanner to the cost of an MFP you'll likely pay less and benefit more.
Plus, when you factor in the management and maintenance of multiple devices, total cost of ownership declines further.
3. Time Savings. Since all of these features are combined in one piece of equipment, you not only save time on trips to different machines, you also save time on things like software and driver updates, maintenance, and upkeep – which gives an overall increase to office productivity.
4. More Office Space. Regardless of the size of your office, you could always use extra space for "something else" – even if it's a photo of your family and not related to business at all.
With a multifunction copier, you only have one piece of equipment to find space for, so you won't be scrambling to find a place to put your coffee mug between a lineup of a printer, a fax machine, and a scanner.
And, most of the models now have a compact footprint – some basic ones can even fit right on your desk, but even higher end (and larger) models still offer major space savings.
5. Waste Reduction. Because of the technology's combined capabilities, you only have to use one set of consumable supplies.
Meaning, instead of stocking up on ink cartridges and toners for different units, you only use one – reducing your carbon footprint by using a much smaller amount of disposables and recyclables.
6. Simplified Inventory. Along with waste reduction, managing your inventory will become much simpler. When you have multiple devices in the office – depending on the make and model – you have to purchase multiple supplies from multiple manufacturers. But, with a multifunction copier, you'll only need to purchase supplies for one device, from one vendor.
These six perks should whet your appetite to learn more about what a multifunction copier can do for your office. However, bear in mind that MFPs come in a variety of sizes and capabilities – make sure to do your research to get the best one (or more than one) for your business. We can help.
Want to explore 14 other pieces of technology that could automate your law office (or any office, really)? Click on the image below and download your free guide.