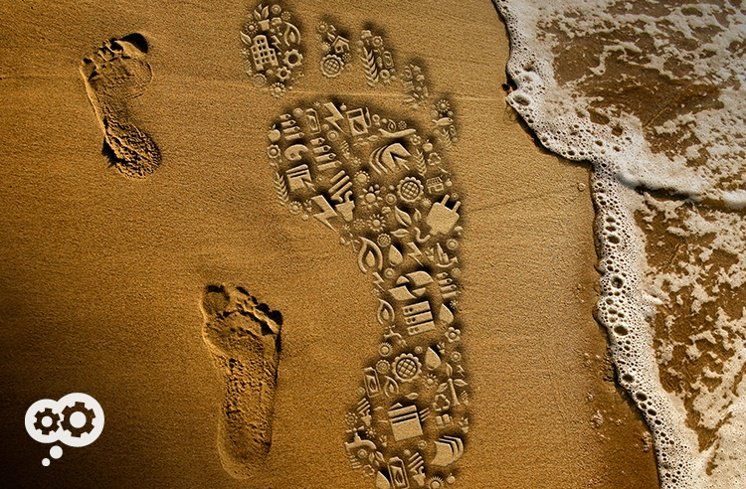 Want a smaller copier without compromising functionality or productivity? Multifunction copiers aren't as big as they used to be…
As the saying goes, good things come in small packages. A multifunction copier is one of them.
Big Productivity, Small Footprint
Most of the time when people imagine a multifunction copier, they still envision this clunky, gray, off-white or white, couch-sized (okay, at least a love seat) piece of equipment – always in the corner of an office and probably receiving some kind of abuse when it doesn't work perfectly (or when users just don't know how to get the device to work perfectly). Admittedly, this isn't false – multifunction copiers can be very big and a source of office frustration when they don't work correctly.
But they don't have to be that large (or frustrating for that matter).
Technology has improved, and for the same reasons your smartphone doesn't have an antenna and can actually fit in your pocket, you can find big productivity in a small footprint in today's multifunction copiers.
These devices can now rely on digital technology instead of light and heat to make copies. Many of the smaller copiers (you may see them referred to as A4s) aren't much bigger than your average color laser printer you would set on or under your desk at home. Even more, they have more functionality and features than the laser printer. Meaning, the size of the office doesn't matter – any sized office can afford and have space for this critical, productivity-boosting piece of office equipment.
Of course, depending on the level of output you need to produce, you may need a higher-volume MFP, which means you could still have that couch-sized machine.
But today, you can get fantastic productivity from a device that can sit on your desk or next to your desk and take up no more room than your filing cabinet (and if you use your MFP as the front-end to an electronic document management system, you'll be able to get rid of that filing cabinet and save even more space).
My Copier "Couch" Still Works
Maybe space isn't an issue and your 10-year old copier still works. Your copier may still work, but here are some reasons you still consider investing in a new piece of equipment.
No network: You're missing potential process efficiencies. Equipment that old probably isn't networked to your laptop, much less your smartphone.
Maintenance contracts: Sure it works, but how much are you willing to pay to keep it on life support? You could be carrying a higher cost maintenance contract on a device that is less productive and more expensive than you could get today.
Power: It's probably sucking up more electricity than you realize. While not a huge budget-buster, having a more energy efficient device keeps your bills down (and it's good for the environment).
Good things do come in small packages – it's time to think differently about what's possible when it comes to your copier.