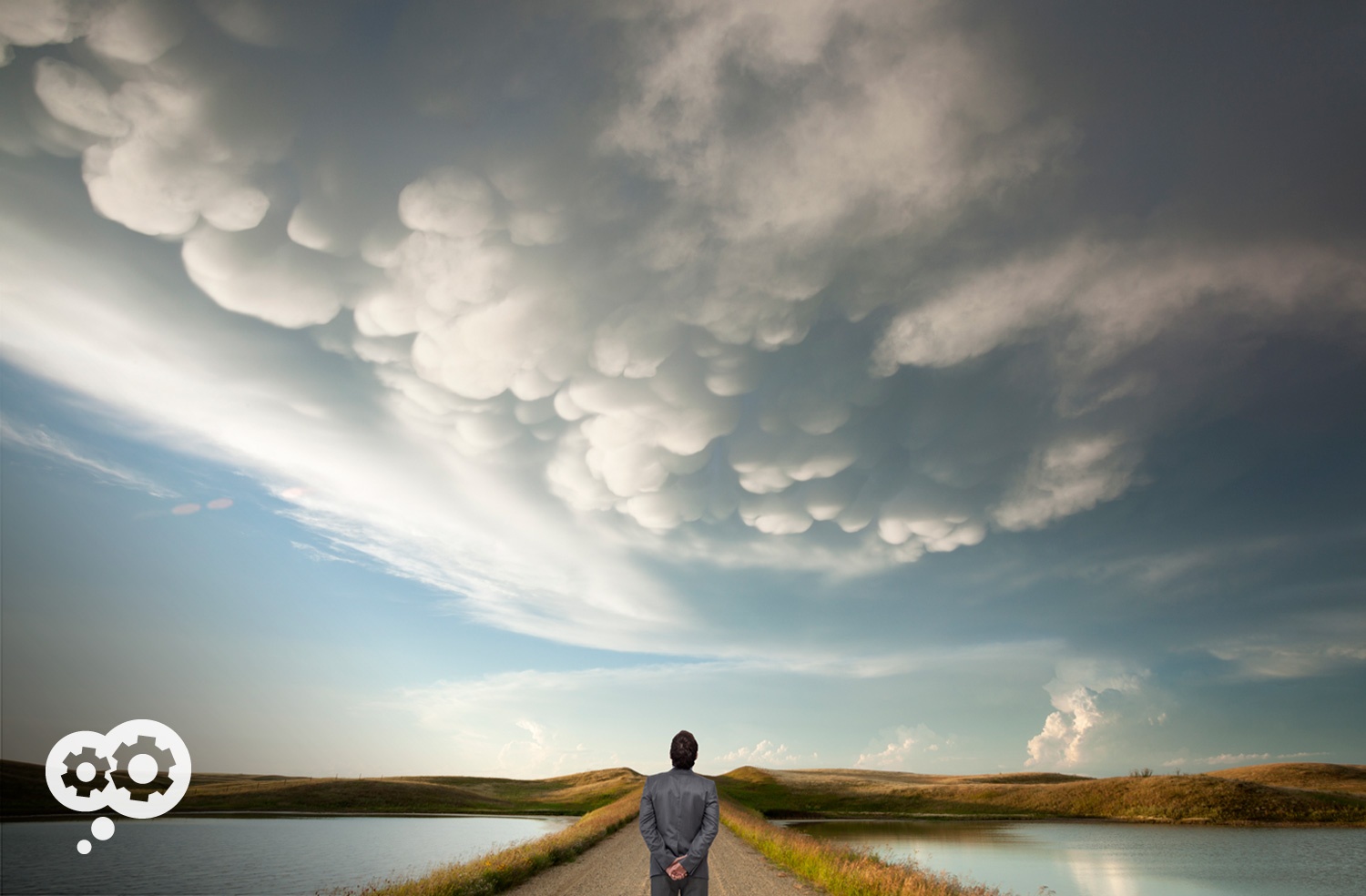 Is your SMB ready to think bigger about the technology you deploy? Are the practical advantages that come with cloud-based solutions a right fit for your organization?
Author Tim Ferris says "Life's too short to think small."
Many ambitious, hungry start-up entrepreneurs begin with nothing other than a huge dream.
Naysayers may accuse them of having their head "in the clouds" when it comes to their business vision, with their seemingly unrealistic, impractical ideas and expectations.
Either way, business owners having their heads in cloud technology is both practical and advantageous. Given the right technology partner, utilizing cloud-based tools can boost productivity and demand minimal management effort on their part.
The cloud deployment trend is undeniable. Cloud computing spending is expected to grow at better than 6x the rate of traditional IT spending through 2020, according to the International Data Corporation.
Three areas where businesses can take the leap into cloud-based solutions:
1. Think Big with Data Backup
Rather than backing up their own hard drives on-site, businesses can deploy online and disaster recovery services that store and save all of their crucial data online. Under this scenario, your files are encrypted to protect the integrity and authenticity of your data and securely stored offsite. Doing this provides a major cost advantage: Typically, there is no way most small businesses could afford to purchase the same amount of storage on site.
Another advantage to offsite backup? In the case of a natural catastrophe, even if you lose your onsite server, you have data available to you from the cloud.
2. Think Big with Security
Small to medium businesses face the same security challenges that large enterprises do every day. Utilizing the cloud is a great way for them to keep up under a smaller budget.
A Spam filtering service is crucial for all businesses today given the ongoing threat of spam/malware/etc. By employing cloud-based spam filtering, you have the ability to unload email off your own servers or network, freeing up bandwidth at your location. In addition, many spam filtering services constantly update their algorithms to decipher between spam and legitimate email.
In the same manner, reputable Endpoint Security companies offer cloud-based services that deliver "threat data" updates to all protected devices from the cloud in real time. The bottom line? Your software is always and automatically up-to-date.
3. Think Big with Software
SaaS (Software as a Service) is increasingly becoming a trusted and preferred model for businesses. Basically, SaaS is software delivered over the Internet on a subscription basis, centrally hosted and paid under a monthly fee. One major example would be Office365. Utilizing SaaS, users see constant, incremental updates with their software rather than sudden necessary upgrades or newer versions.
You're receiving live updates with Office 365. You're able to enjoy updated features along the way, with no wholesale changes. The software will be incrementally updated in the cloud and loaded directly onto the PC.
Business owners are able to avoid the large upfront costs of enterprise software, as well as set-up charges. They simply subscribe to software on a "pay-as- you-go," "on demand" monthly billing method.
So what are the steps in implementing cloud-based solutions?
A reputable technology partner should unveil and manage cloud technology in the following steps:
Migrating local infrastructure and applications to Cloud Servers,

Integrating remaining local infrastructure with the overall Cloud deployment,

Supporting & managing all aspects of the technology engagement

Training users on applications such as Office365 and Adobe's Creative Suite via Online User Training.
Is your SMB ready to think bigger about the technology you deploy? Are the practical advantages that come with cloud-based solutions a right fit for your organization? Under our CloudCare technology support service, Datamax can manage your IT infrastructure and applications, beginning with a laser-focused discovery process and technology assessment. Get started today!