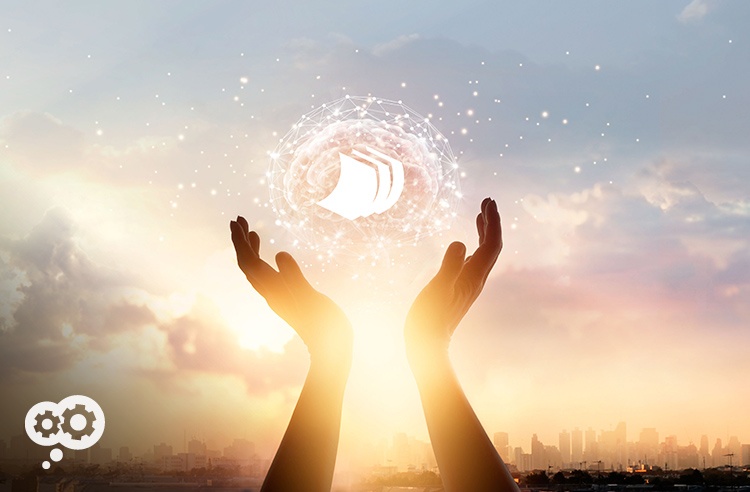 The MFP, in many ways a centerpiece in our workflow place-setting, continues to have an evolving role in how paper and digital files co-exist in the workplace.
The "Paperless Office:" It's been a corporate prophecy scripted upon blogs much like this for years, as offices of all sizes gather tools and solutions necessary to tackle the digital transformation. Without a doubt, workflow is increasingly digital in nature.
However, according to numbers complied in Canon's recent "Office Insights 2018" release, paper itself isn't going anywhere anytime soon – quite the opposite. It seems that the paperless office is a gradual, steady process of automation that enables best printing and workflow practices for the foreseeable future.
The data in the report was collected from 391 technology decision-makers, influencers and end users in the United States. The sizes of organizations range from 1 to 49 employees all the way up to 250+. In the report, 36 percent of enterprises say they are printing more often than they were 12 months ago, while only 14 percent are printing less often.
Similarly, 40 percent are scanning more often and 35 percent are copying more often, making a fully "paperless" scenario for these businesses a far cry from reality in the immediate future, and also conveying the continued impact a multi-function printer can have on an organization's workflow.
The MFP, in many ways a centerpiece in our workflow place-setting, continues to have an evolving role in how paper and digital files co-exist in the workplace, and how we utilize these processes will best determine productivity as the digital timeline creeps further forward.
Three Questions to Consider:
1. Are you Tracking Costs Associated to Your Printing?
The numbers, for the most part, point to "yes." Office Insights 2018 reveals 75 percent of decision makers report that they track print costs. However, the report also states that "smaller businesses (those under 50 employees) are particularly lagging in print cost tracking, though it's precisely these enterprises that could arguably benefit most."
Specific print management solutions provide various levels of control and can help business owners of all-sized organizations better track usage, from features like Secure Print available directly on your MFP, up to robust enterprise, server-based solutions. Among these solutions is a Managed Print Services Program.
2. How Coordinated are Your Paper and Digital Workflows?
Think document scanning and automation. According to the report, 43 percent of US organizations report they're also likely to make significant investments in software and solutions to improve document workflows in the next couple of years. That shows recognition of the importance of print and its central function within an organization; the next step is "making the steady influx of information more readily accessible and user-friendly."
Most organizations know that paper-exclusive process slows them down. But is your department's document handling random, scattered? If you have a paper file… Do you scan it? Open it? Rename it? Then drag and drop it somewhere? Does the next person in line have a reliable, fast way of retrieving it?
The MFP can be a central player in streamlining the process. Your copiers can play a big role in digitizing your workplace. Combined with document capture software and document management tools, your multifunction copier can scan your paper for easier sharing and faster retrieval.
3. Do you Take Security Measures into Account with Printing?
How well are you managing output? How much of your output goes uncollected, sitting on top of and around your copier?
The Canon study uncovered that about two-thirds of IT decision-makers reported they were aware of instances when documents have gone missing, either inside their organization (65%) or when employees have lost documents while outside the company (64%).
You must consider your entire document infrastructure – both paper and electronic - when determining the most effective document security plan.
From an internal perspective, specific software-driven solutions can help secure and provide rights-based access to an organization's critical documents. Identify work groups and grant permission rights to certain designated users. And with even more granular permission rules, offer rights on what each individual can do with those documents? Can they delete it? Update it? Share it? Etc.
Software-driven document security can help you:
Customize specific employee document access rights
Protect documents from unauthorized access or release
Redact confidential information
Ensure long-term document preservation with standardized formats
Analyze and audit document-specific user access
In short, the Canon Office Insights 2018 tells us that 75 percent of US organizations interviewed say that printing, scanning and copying documents are "essential" or "very important" to their organization. What does this tell us? The "Paperless Office" Prophecy remains unfulfilled. Likewise, digitization and paper aren't independent entities. In reality, organizations have plenty of opportunity to pair them both into an optimized, well organized daily workflow.
SOURCE: Canon USA (https://www.usa.canon.com)