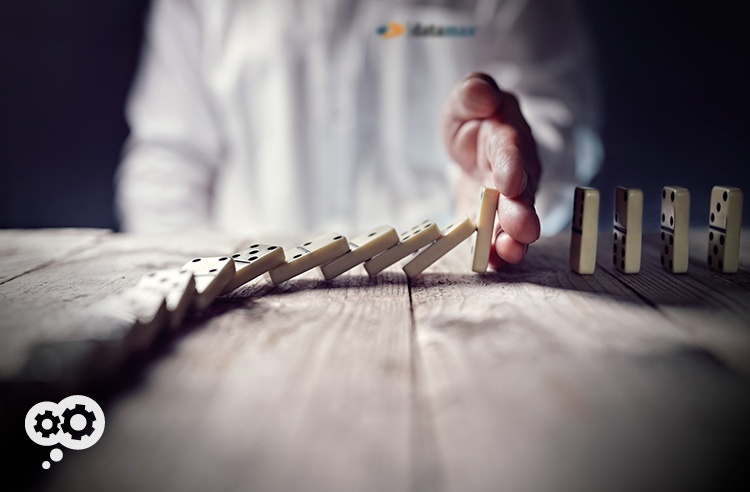 Before you begin asking "When can I expect a technician" and "When will my issue be resolved," a few key questions will shine a light on just how prompt and ultimately effective your copier service might be moving forward.
There's an old Bizarro comic strip showing an older man leaning up against the Patient Registration desk at a doctor's office. "I've been waiting for 20 minutes!" he scolds the receptionist.
"Down the hall. You want 'impatient registration'" the woman replies.
Comedy aside, customers today are tired of waiting.
Embracing proactive, preventative measures is the new standard in customer service. As organizations move at exceedingly faster paces, downtime becomes exponentially more difficult to absorb. In the meantime, service teams are expected to anticipate client issues ahead of time, before the domino effect takes hold and small issues become much larger ones.
As an example… in the Copier Industry specifically, a double-blind survey conducted by Smart Advantage, Inc. asked Copier Dealers Association (CDA) customers and prospects what they valued most in an office equipment provider. Those surveyed were asked to rank a list of 28 wide-ranging attributes.
The top three customer/prospect wants, according to the data?
They want their issues resolved quickly.

They want high speed response to their support/service requests.

They want their equipment repaired on the first visit.
Not surprisingly, fast response and resolution reigned supreme. As clear as these customer needs seem, a recent study by the Technology Services Industry Association found that only 18 percent of field service incidents today leverage proactive diagnostics or self-healing repairs.
Metrics, technology and available resources all play a role in how well a provider can deliver on level of proactive service. Before you begin asking "When can I expect a technician" and "When will my issue be resolved," a few key questions will shine a light on just how prompt and ultimately effective your copier service might be moving forward.
1. Do They Have the Right

I

nsight?
The right technology embedded into your office equipment determines the level of insight a technician has leading into a service call. The right insight is a key first step in proactive service.
How much data can your technician collect on your equipment when an issue arises, and how quickly? Utilizing resources like PrintView (powered by Canon ImageWare Remote), a technician receives automated service alerts for errors, jams, and other similar issues, and he or she can also pull up extensive equipment service data on a given machine from their mobile devices (utilizing Canon's SnapShot tool).
Three scenarios where such resources have a big impact:
Proactive Response: Upon receiving an alert, a technician might pull up the error code from their machine and see it's a communication code. They can contact the client by phone, and have them simply cycle the machine down to clear the code without needing to dispatch.
First Call Completion: When a technician sees an error code, they can view technical documents about suggested fixes and suggested parts attached to that code (prior to dispatch). By the time he or she is in route, they are already trouble shooting on repair with the wealth of information gained (as well as the right parts!). So they are more informed, and they're better prepared.
Preventative Care: With PrintView (Canon powered by ImageWare Remote), technicians may also view trends with a specific machine. As an example, if a client is running a special type of paper on a machine on a regular basis, feed rollers that have a standard lifespan of 200,000 copies may be lasting only 70,000. A technician would know this from the trend report, and would know to anticipate such ahead of time.
2. Do They Have the Right

I

ntelligence?
Advanced-level training and certification doesn't just satisfy the company trophy case. It satisfies clients.
The reality is that many print-related services issues today are complex in nature. The variables that exist often require much more troubleshooting than what can be found in a standard training manual.
Distinctions such as Canon's ATSP certification require literally hundreds of hours of onsite and online training. The job function-based exams are designed to measure both the knowledge and the demonstration of the skills that are required in real-world settings for a support professional against a set of standards for competency and performance.
3. Do They Have the Right

I

ntentions?
Pearson's Law states "That which is measured improves. That which is measured and reported improves exponentially."
The right technology insight and training are valuable components. But what now? What are the intentions of use? What is the targeted outcome?
Metrics are a coveted tool for proven results. Is the technology provider measuring things like "Response + Resolution Time" and "First Call Completion Rate?" A reputable partner should not only store, collect and continually work to improve upon such data, but should also be transparent in sharing it with anyone who asks.
Fast response is great, but anyone can show up in two hours. Do those technicians have device insights and expertise upon arrival to deliver resolution? Furthermore, device statistics and performance trends supplied by Canon's ImageWare Remote are powerful tools only if they are being regularly studied by the people generating them.
You should know unequivocally that your provider is intentionally focused on satisfying client needs. Such intentions should be well defined.
Don't Forget. Security should always be top of mind.
Your provider should be transparent with details regarding the data communication between your device and systems embedded into your machine. Designed with your security in mind, ImageWare remote is a destination specific, outbound communication system that employs industry-standard SSL technology to encrypt all communications between your device and Canon server.
Only service-related data from your device is sent – NO image data (anything that is copied, scanned, scanned to email, etc.) leaves your machine.
Concerned at all about the domino effect at your office? Seeking a level of proactive, preventative care that helps prevent the domino effect? With Datamax's exclusive PrintView Program, we've got print covered and controlled, all at no additional cost, so you don't have to!