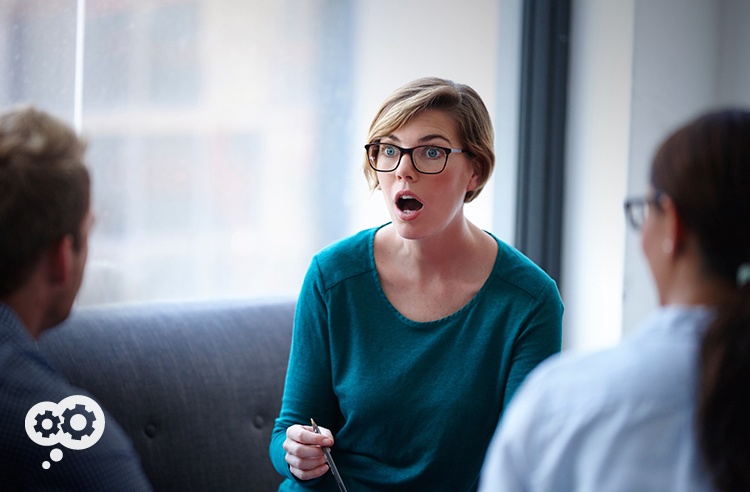 Copiers are intricate machines. Training helps to ensure that employees maximize the capabilities and cost-savings they bring to your business.
Of course everyone in your office knows how to use the copier.
Well, not quite. If you mean they know how to copy a document or print from the copier or printer, then yeah, sure.
But…
Do they know that the copier has apps that make it easier to print and to receive scanned documents (among other apps – specifics vary by manufacturer)?
Do they understand the print rules and that they're in place to save money and improve processes?
Do they recognize when they should print black and white and when using color is a more effective alternative?
Are they intimidated by the various options and user interface?
What about how to use the equipment to both create customer-focused marketing materials AND remove paper by scanning and digitizing paper documents for easier access. If you are shaking your head and thinking, "I don't even know how to do all of those things," don't beat yourself up. Copiers were transitioning 15 to 20 years ago from being mechanical, single-function to the digital multifunction devices they are today. Now, even the start "button" isn't necessarily a physical button, but a new version of a "button" on a screen.
Sometimes, the user interface on larger multifunction copiers has 20 plus buttons, a keyboard, and a touch screen – not hard to be intimidating or confusing. And, if you're unsure of how to use this interface or get the machine to perform the task you need it to do, it's no longer just confusing – it's frustrating, which can result in co-workers not using the full capabilities of the equipment.
Here's a short list of capabilities for the imageRUNNER line of Canon copiers:
Customizable interface – create personal workflows, preview stored documents, change the number and size of the buttons
Access documents directly from the cloud at the user interface
Scan and print from mobile devices
Create workflows for repeated tasks and add to the Quick Menu
Track use by individual or by department
Various color and finishing options
While it's not necessary for everyone to understand the intricacies of the equipment capabilities, it is important to note that the ability to use the functionalities of the office copier(s) could save the company money. If someone doesn't understand how to use the color and binding options, for example, and they need to create a booklet for a customer. They might outsource the creation of the booklet to an office supply store when it could have been done in-house, and for less.
Training Is Important
Training for and managing the change that technology creates is the part most often overlooked when it comes to anything related to technology. It's no secret that many people feel nervous or threatened by change. So, whether it's a new piece of equipment, a new process, or both, some of your co-workers are bound to have some anxiety around it. For some, the anxiety could just be about being unsure of learning something new – and though all copiers look similar on the surface, new office equipment, will be different "under the hood."
Training eases those worries.
We can support your training needs through our ConnectCARE service offering. In addition to providing initial training on office equipment; ongoing support and training for installing device drivers, application support, and help desk support is also available.
Want to be sure you're maximizing your investment in your office equipment – and that everyone is able to use the tools at their fingertips? Let's talk.