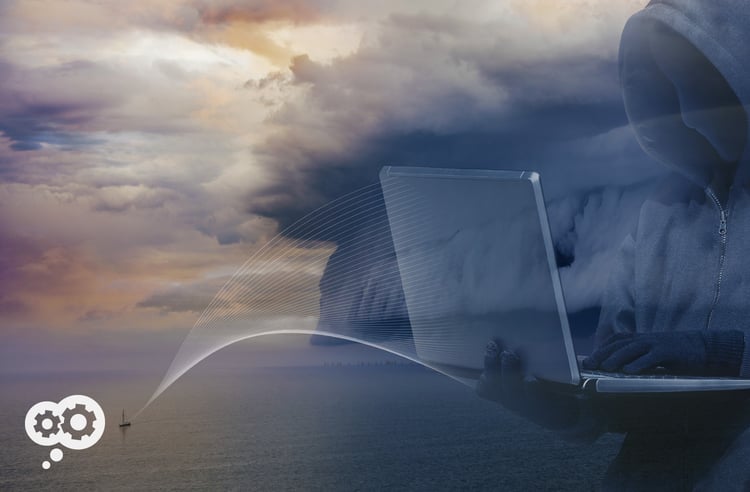 To maintain both their livelihood and their credibility, SMBs must be aware of, and must be prepared for, this persistent, potentially disastrous cybersecurity threat.
Anyone who thought the Ransomware storm that hovered over businesses for years had passed, should take a look at the radar. The forecast calls for more severe weather.
According to a recent report released by Datto, Ransomware isn't going away anytime soon. Datto's "Global State of the Channel Ransomware Report" provides unique visibility into the state of Ransomware from the perspective of Managed Service Providers (MSPs) and their SMB clients who deal with these infections on a daily basis.
Ransomware, namely the WannaCry and NotPetya viruses, filled newsfeeds in 2017 as the most prolific cyber security attacks in history. The two combined to infect 200,000 machines in 100 countries, and NotPetya caused an estimated $1.2 billion in damages.
To maintain both their livelihood and their credibility, SMBs must be aware of, and must be prepared for, this persistent, potentially disastrous cybersecurity threat.
Detailing the Persistent Storm:
4 Takeaways from the Datto Ransomware Report

:
1. The Forecast Calls for More Severe Weather.
According to Datto's report, Ransomware remains the most prominent malware threat. In 2019, 85% of Managed Service Providers report ransomware as the most common malware threat to SMBs. In the first half of 2019 alone, 56% of MSPs report attacks against clients. 15% of MSPs report multiple ransomware attacks in a single day.
Such year-over-year trends, detailed in the report, indicate that there's more severe weather ahead for SMBs seeking protection from Ransomware.

2. End Users Influence Severity of Conditions.
Thunderstorms form when warm, moist air rises into cold air, becoming cooler and causing moisture to form. End users, whether they know it or not, can play a large role in Ransomware entering the atmosphere at your business.
According to Datto's report, MSPs rank phishing emails as the leading cause of successful attacks. Lack of cybersecurity training, weak passwords, and poor user practices are among the other top causes. Whether it's malicious websites, clickbait, social engineering, or just poor user practices, end user training is essential in 2020.
A few things to pass onto employees:
Do not open emails from strange or unfamiliar email addresses
Do not disable or deactivate antivirus or anti-malware software
Do not download software from torrent sites — official or direct downloads are preferable
If you receive an email from a familiar contact that includes an attachment or link, verify separately that the person or organization actually sent you this message
3. Storm Damages are Increasingly More Costly.
The average ransom requested by hackers is increasing.
MSPs report the average requested ransom for SMBs is $5,900, up 37%, year-over-year. Downtime costs are up by 200% year-over-year, and the cost of downtime is 23X greater than the average ransom requested in 2019.
4. Shelter from the Storm Requires Preparation.
Your best defense against Ransomware still includes advanced endpoint and network protection, coupled with a well-planned, well-practiced Business Continuity/Disaster Recovery (BCDR) Strategy.
92% of MSPs report that clients with BCDR solutions in place are less likely to experience significant downtime during a ransomware attack. 4 in 5 MSPs report that victimized clients with BCDR in place recovered from the attack in 24 hours, or less.
A Business Continuity Plan (BCP) is a strategy to get a business up and running as soon as possible in the event of some form of disruption. A Disaster Recovery Plan (DRP), a subset of BCP, is your strategy for restoring vital technology or support systems.
Datamax wants to provide SMBs full shelter from the storm that lingers on. Click here to download the full Ransomware Report, so you and your organization can remain 100 percent storm-proof in 2020.
SOURCE: Datto