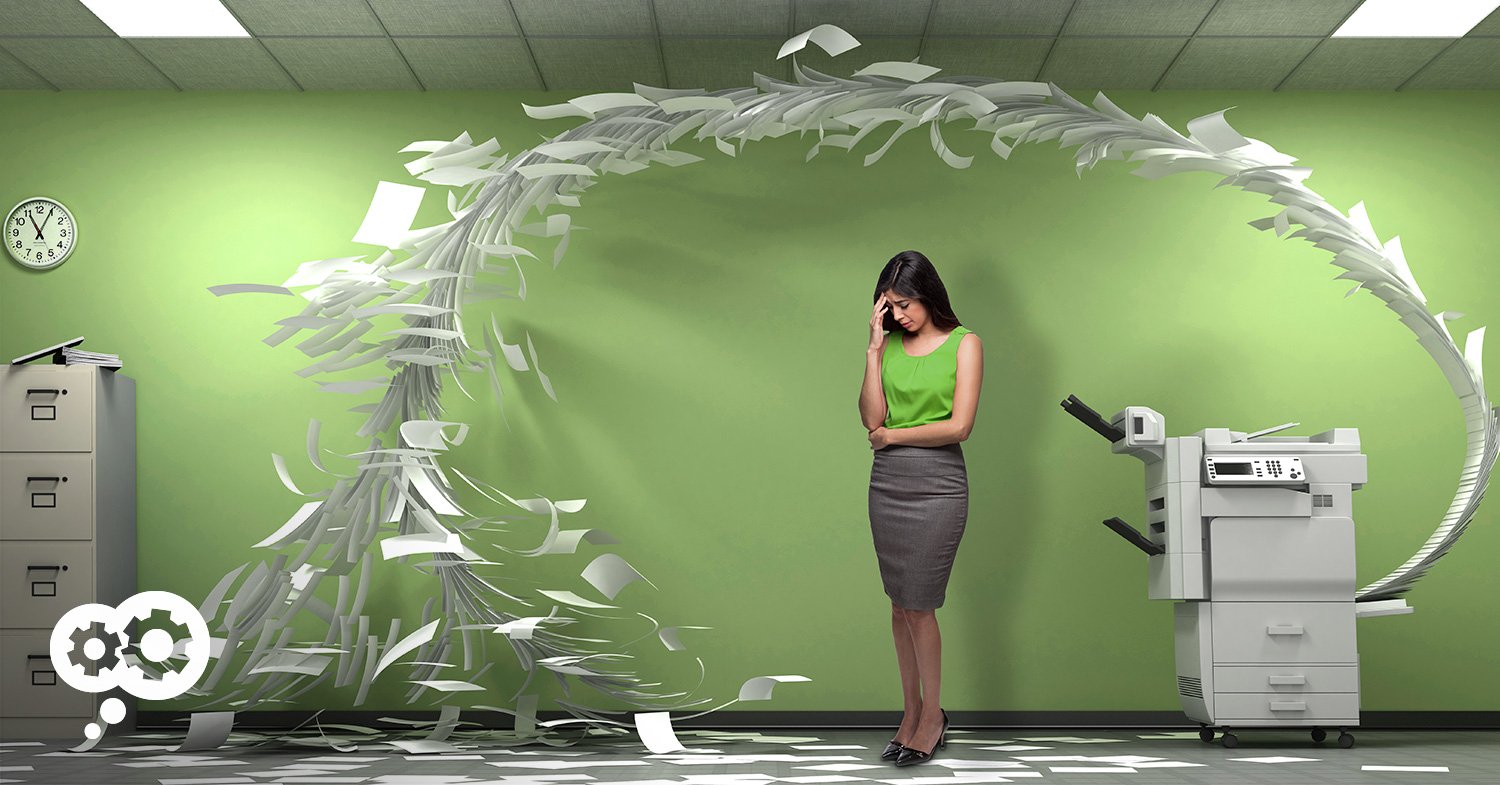 How capable are you in controlling both users and devices, i.e. how well do you curb wasteful printing habits?
Printability is a common term in the realm of business. It's simply the capability of a document to be printed to whatever desired format, style, or quality.
Print Ability? That calls for a deeper discussion. Print Ability is a term we've coined here to ask, simply, how smart and capable are you with handling your organization's print behavior? Call it Print Management 101.
In an era when business owners are extremely budget conscious, employees are working from home and further complicating print accessibility, and security continues to be a top-of-mind discussion (copiers and printers included!), your organization's Print Ability is worth measuring. It's a conversation worth having among your team sooner rather than later.
What is print management? It's a software-based solution (i.e. uniFLOW and PaperCut) that helps your business better manage your devices and users while delivering a user-friendly, service print/scan experience. And as mentioned above, it's a resource that may be more valuable now than ever before.
But let's ask a few questions first.
7 Questions to Ask

Regarding Your Current Print Ability:
How capable are you in controlling both users and devices, i.e. how well do you curb wasteful printing habits?
Are your print devices locked down?
Could an unauthorized user enter your building and gain access to documents stored on the machine (or unretired documents sitting on the device itself)?
Do you have the ability to set print rules, track usage, and ultimately benefit your organization's bottom line (and the environment)?
How clear are you on your total cost of print output?
How much time is your IT staff putting into supporting printers (do they wince when they hear 'the printer is down'?"
Can your users print what they need from where they are? (And is wherever that is a cost-effective setup for your business)?
3 Areas Where Print Management

Increases Your Organization's Print Ability:
The Ability to Secure.
Protect sensitive documents with Find-Me Printing
Lock down your devices with User Authentication via touch screen or card reader on the device
Use watermarking and digital signatures to include the owner ID in every document.
The Ability to Supervise.
Track who is printing, what they're printing, when they printed, and on which device.
Create intelligent rules to limit user behavior and enforce sensible printing policies.
Centralize and easily manage printing across all devices and platforms, including mobile devices.
The Ability to Save.
Allocate print quotas to users, departments or clients.
Cut waste and reduce your organization's carbon footprint.
Implement a pay-per-use model to recoup printing costs.
We're here to help you strengthen your Print Ability. From printers to the processes behind the print — with Datamax Print Management, we'll get your print costs contained and print output controlled. Interested in learning more? Visit with a Datamax Technology Specialist today!