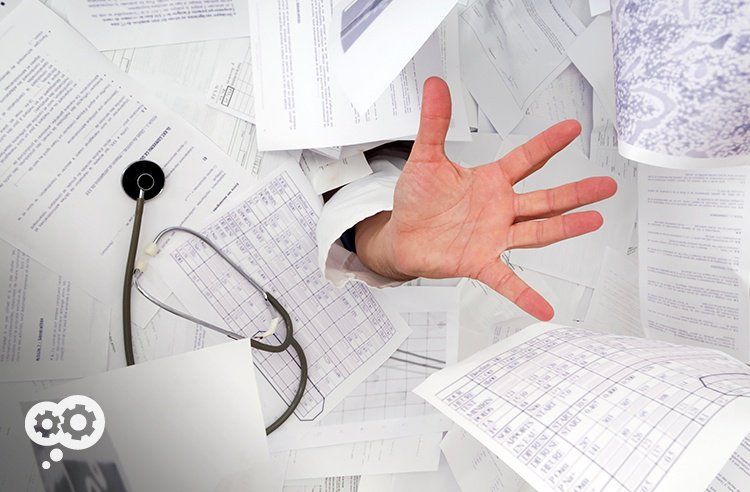 Electronic patient records can allow medical professionals to help patients better.
You're harried trying to keep your office running all the time. For those of you helping to keep doctor's (or other medical offices) humming; you have the additional concerns of helping those who aren't feeling well or worried about their health.
The last thing you need is anything that slows down your doctors or makes your patients wait longer than they need to. And with regulations in healthcare in near-constant flux, doctors are spending more time on documentation for regulations than on seeing patients.
Anything you can do to create more doctor/patient face time is going to make both doctor and patient happier.
Use Document Management Software
Document management is the core of electronic health records and allows doctors and nurses to quickly retrieve patient information on screen – without having to shuffle through a ream of paper in a manila folder.
Having all patient information at their fingertips allows doctors to spend more time with patients – something both patients and doctors complain and worry about.
Scan Paper Documents With Your Multifunction Copier
If your patient's files are stuffed into manila folders, consider digitizing them with your digital copier There are two ways to do this – all at once (called backfile conversion) or as you see patients (this would be ad hoc conversion). If you have a large number of files, you can hire a company to scan for you. For many business though, taking a few minutes each day to scan files will slowly but steadily transform the office from paper-based to digital.
For more on how to use your digital copier to scan:
Patients Aren't Afraid of Technology
Doctors often think that an EHR system slows them down and interferes with patient rapport. Patients feel differently. Of the 69% of patients who have noticed more technology used in the doctor's office, 97% are comfortable with it – including laptops and desktop PCs, mobile devices are also accepted readily. And 58% feel that the use of technology "POSITIVELY affects their healthcare experience."
While writing this, I came across the infographic below from Nuance. While we don't actively sell the dictation software for clinical documentation, I thought it'd be useful for you to know about how doctors could use their phones for dictation – saving time on patient documentation tasks.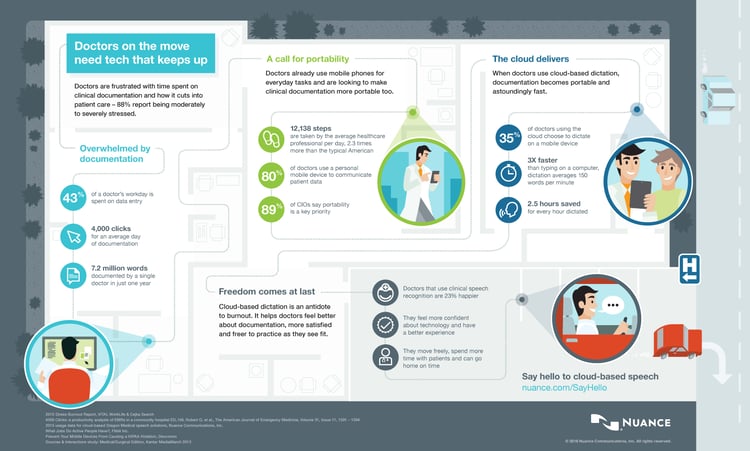 Click on the image to view the infograpic.

Statistics from Healthcare from the patient perspective, research sponsored by Nuance