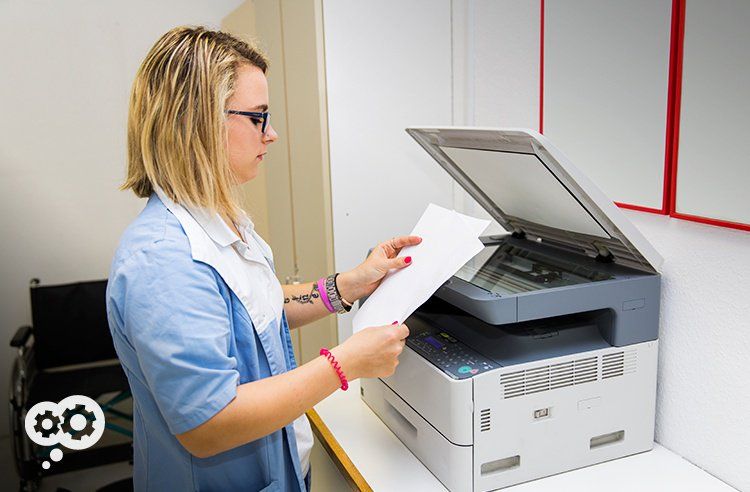 The value to every business of paper-free processes in a single chart.
Patient records need to easily accessible and secure for all businesses in the healthcare industry. From the largest hospital to the smallest single physician office; doctors, nurses, and everyone involved in a patient's care needs quick access to their information.
At the same time, HIPAA (Health Insurance Portability and Accountability Act) and the HITECH (Health Information Technology for Economical and Clinical Health) Act are regulatory guidelines that dictate the protection of patient information.
Paper is not the fastest way to share information; nor is it inherently secure (paper records can be lost/misplaced, stolen, or even copied to use in identity theft).
Digitize Patient Records
Using an electronic health records (EHR) system to manage patient information is great way to improve productivity, improve compliance, and speed response times by improving access to information.
Many wonder how do you get rid of your paper? For many healthcare providers, especially smaller ones, the office copier is the perfect tool to digitize patient information (as well as help with back office automation).
A quick word about paper volume and document conversion from paper to digital. If you have large volumes of paper that you need to have regular access to, it could make sense for you to look into either purchasing a dedicated scanner to convert those files or outsource the backfile conversion to a service provider. If you don't need regular (or fast) access to older documents, file cabinets or even offsite archiving could be a good fit for you.
For smaller volumes of paper and for many "day-forward" scanning efforts (day-forward means you convert documents on the day the project launches), many copiers will be up to the task.
Why would you want to do this? The benefits are obvious if you look at research from industry association AIIM.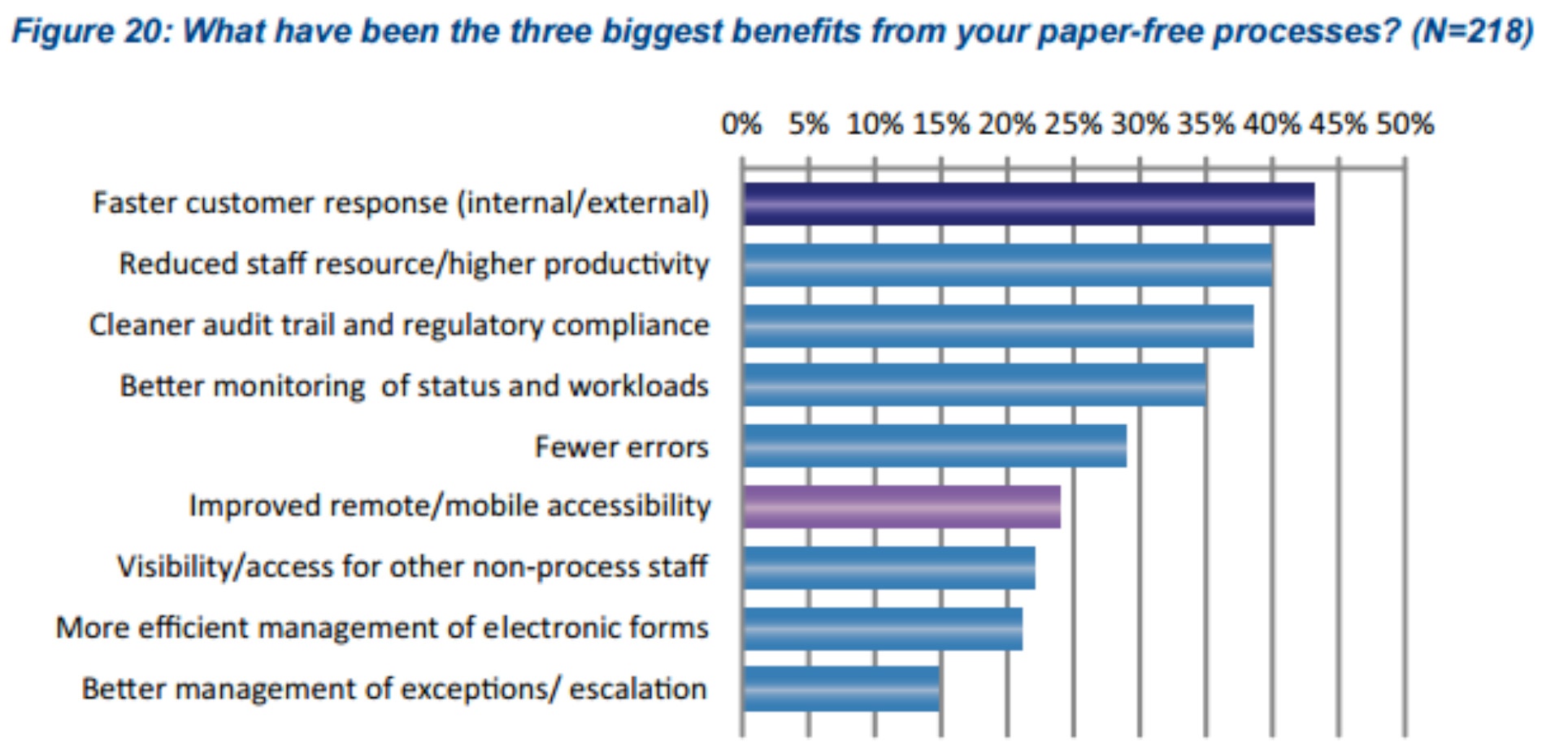 Who doesn't want to respond to their patients faster, with fewer errors, while improving regulatory compliance?
Copiers in Healthcare
What else do copiers do in a doctor's office? Here are a few productivity benefits:
Scanning invoices and other back office documents to improve efficiency
Scanning patient info to their file during registration (insurance card, ID card, signed HIPAA form, etc.)
Digitizing any patient information from a previous (paper-reliant) provider
I'll leave you with a few recommendations from the AIIM research, Paper-Free Process: measuring outcomes:
Look at how paper enteres your business, where it slows things down, where it clogs up the workspace, and where it resticts information access and process flexibility.
Highlight the role the paper-free processes can play in speeding up customer response, improve the customer experience, and saving back-office costs.
If you are unsure of how to start or feel that you lack the right knowledge (and don't have time to acquire it on your own), train a team member. If you have more extensive needs and don't have the internal resources to meet them, consult a document process outsourcer and tap into their expertise in the healthcare industry.
Position your digitization efforts "right at the door" to convert paper to digital as soon as possible.
Think about how much more time you'd have if you're running a digital practice versus running your business at the "speed of paper."
Ready to dive a little deeper into what copiers can do for your productivity? Click on the image below to read out free eBook.