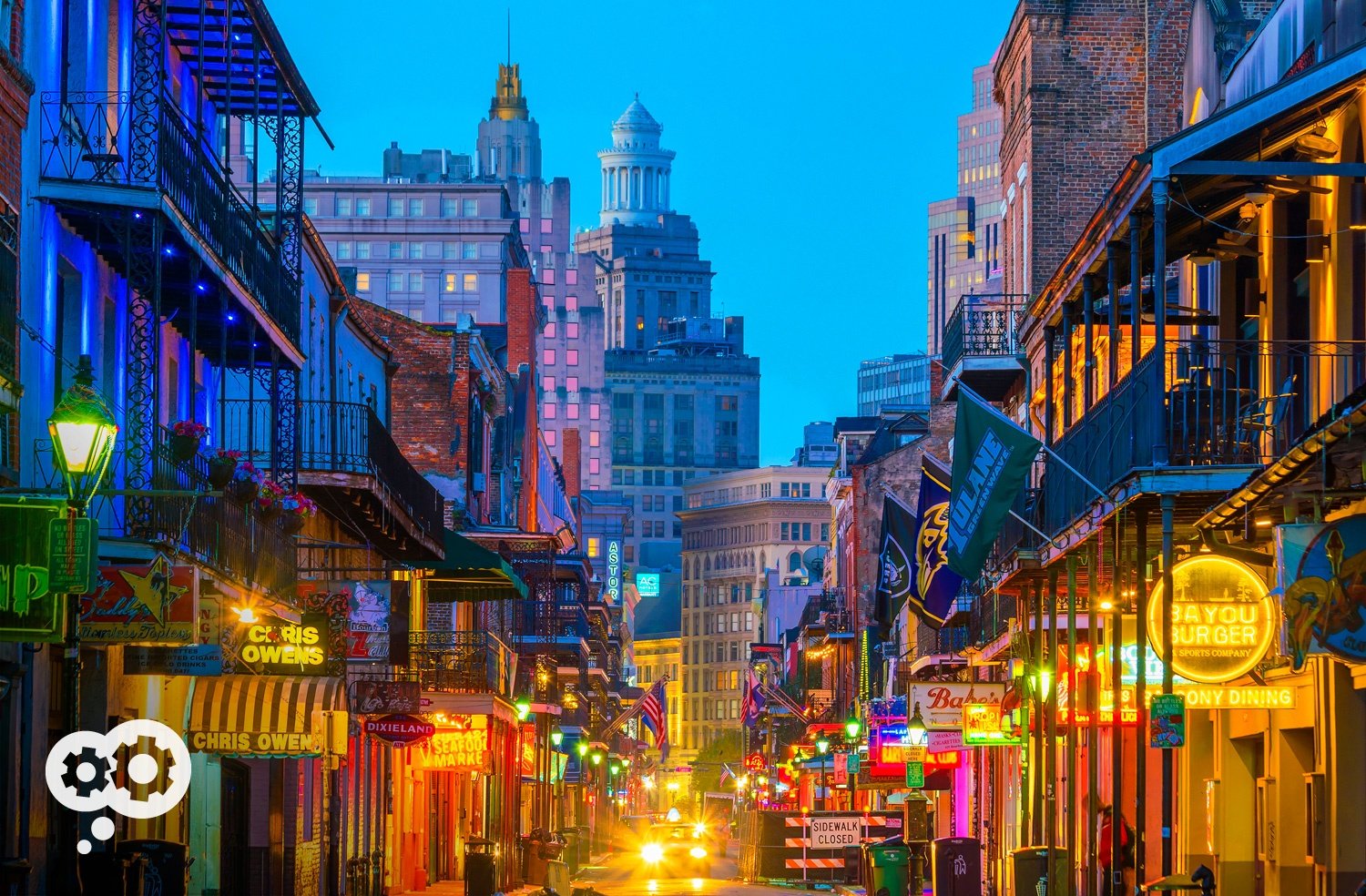 My current vendor takes no ownership of my total cost of ownership." - Jim S., CFO
My great aunt's Cajun gumbo maximized flavor. A south Louisiana native, she'd spend hours and hours in the kitchen stooped over the stove top, committedly tending to the simmering pot in front of her.
She never even put a recipe to paper. But her return on culinary investment was ten-fold. Earned by decades of tweaking ingredients and improving her methods, her results were always raving.
Cajun cuisine is an involved, complex process. Along with a set of decisive cooking steps, a specific list of base ingredients are key to delivering its culinary character (Example: the Cajun "holy trinity" of bell pepper, onion and celery), and shaping its dense, yet clearly defined flavors.
Technology also has the ability to shape and better define your business processes moving forward: To be more efficient and productive internally, to better serve your customers. But not without a valid cost justification behind the long-term costs, as well attaching a true value to deployment.
To define that value, corporate enterprises are encouraged to analyze their long-term costs in several ways. Two such processes are assessing Total Cost of Ownership (TCO) and Return on Investment (ROI). Looking beyond initial price, Total cost of Ownership, sometimes referred to the Life Cycle Cost Analysis, is the total cost of acquiring and operating an asset over its entire lifetime. ROI can be defined as the percentage of costs recovered at a point in time for an investment.
Organizations need to understand the entire spectrum of technology-related costs in front of them. And then, they need to find a technology partner equally committed to improving their Total Cost of Ownership throughout the course of the agreement.
Understanding and improving your Total Cost of Ownership is an involved, complex process. Do you have the right ingredients?
Key Ingredients (aka Factors) that account for Total Cost of Print Fleet Ownership.
Through TCO study, businesses can make better strategic decisions over the duration of their technology-related agreement. A realistic assessment of the actual expenses involved in purchasing, deploying, maintaining, and upgrading devices across your organization will determine whether the proposed technology roll-out makes good business sense.
According to Industry Analysts, over a lifetime of a printer, less than 25% of the total printing costs are attributable to the cost of acquisition. More than 75% of all costs are spent on the supplies, the service and the maintenance, which are the true cost-drivers.
What cost-specific factors should one consider? Here's a number of examples:
1. Acquisition Cost Factors:
Upfront purchase/contract price of equipment
Lease or finance rates
Additional third-party upgrades
Additional software applications
Additional third party lease upgrades
Additional accessories added to devices
Equipment buyouts
2. Deployment Cost Factors:
Equipment delivery and installation
Removal of existing equipment
Internal IT labor with deployment
End-user training on new equipment/software
Print driver deployment (Disparate vs Universal driver deployment can affect labor and ongoing management of driver installation)
3. Maintenance and Consumable Cost Factors:
Contract configuration (impressions included or not included, Ratio of B/W impressions vs color impressions)

Contract

billing cycle effects on volume (impressions) averaging

OEM versus generic c

opier parts and maintenance kits utilized — (Yields and corresponding costs can vary depending on what is used)

OEM versus generic

toner cartridges

utilized —

(Yields and corresponding costs can vary depending on what is used)
Amount of toner coverage per impression
Print controls such as two-sided printing can reduce supplies and paper costs
4. Operating Cost Factors:
Equipment utilization level by employees

—

Are they maximizing all potential productivity capabilities the device offers?
Energy consumption

—

Equipment that has earned Energy Star designation

helps eliminate wasted energy through special

energy-efficient

designs
Absence of established print rules that govern print behavior and practices
Delays in service delivery and/or parts and supplies fulfillment

—

(longer response times/increased downtime)
5. Network Infrastructure Cost Factors:
Cost of Print/Device Management software and diagnostic tools
Network configuration labor
Ongoing network-related device management labor — (including print driver updates)
6. Security and Risk Mitigation Cost Factors:
Security measures and security applications for print devices
Potential loss due to internal or external data breach
Potential costs of disaster recovery
7. Contract Life Cycle Cost Factors:
Fixed cost-per-impression versus variable

cost-per-impression

during the

agreement term

Availability of incentives for renewing your contract lease for additional years
Costs for "right-sizing" or relocating equipment throughout agreement term
Equipment replacement costs
Key Ingredients (aka ROI) that improve Total Cost of Print Fleet Ownership.
What strategic vision does your potential technology partner have for improving your Total Cost of Ownership? Let's look at three crucial ROI metrics.
1. Return on Implementation:
It starts with Discovery. A thorough technology assessment performed by your technology partner will include studying print devices, usage volumes, print applications, workflows and hidden print costs to initially "right size" your fleet. It will also engage executive management with clearly state objectives for the proposed technology. A partner's account management team should ensure that all implementation processes are carried out fully. Post-implementation training should be scheduled well in advance to give end users the power to execute the full potential of the new technology.
2. Return on Impression:
Return on Impression: It's the value stemming from the lasting image your corporate printing leaves in the minds of your clients and prospects. Is the technology helping you share information better? Communicate with clients better? With color graphics printed on the new devices, do people see your company in a better light?
Honestly, is the solution making a difference in how you operate? What is your Return on Impression? These matters can and SHOULD be thoroughly discussed during a regularly scheduled Partnership Review.
3. Return on Investment:
A technology partner must ...
show a real world demonstration of how to increase operational efficiencies and maximize a return on technology investment,

build and orchestrate solutions that produce measurable business value, designed to position your business successfully for the future, and

remain accountable for solution recommendations and superior service and support responsiveness — maintaining unwavering conviction to each and every commitment.
It's all about the results. And for Cajun cuisine, it's all about saveur.
In looking at your complex, yet clearly-defined objectives with technology, it's crucial to examine your Total Cost of Ownership. When it's time to gather at the table, has your technology partner come prepared with the right ingredients? Are they committed to maximizing your return on technology investment?
Interested in learning more? Schedule a meeting with one of our Datamax Key Account Program Consultants and ensure you can understand and even improve your Total Cost of Ownership.
Jeff Walker is the Marketing Communications Manager for Datamax Inc.. He can be reached at (800) 986-4782.