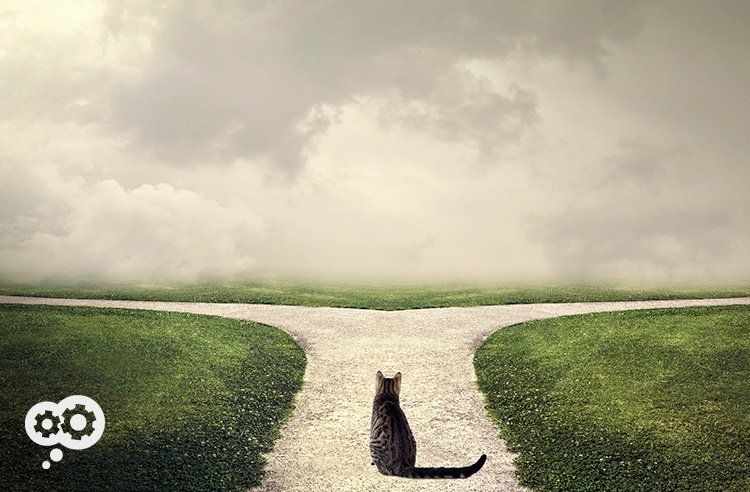 Do You Have Any Clue What You Need? Digital Copiers, Document Management, and Managed Networks
"Alice asked the Cheshire Cat, who was sitting in a tree, "What road do I take?"
The cat asked, "Where do you want to go?"
"I don't know," Alice answered.
"Then," said the cat, "it really doesn't matter, does it?"
― Lewis Carroll, Alice's Adventures in Wonderland
If you've spent any time on our website, you know we place a high value on assessments – we offer one on just about every page!
We don't do assessments to simply suck you in and then sell you digital copiers and other services you don't really need.
Assessments are a crucial step on the path that starts with you, reading our blog for the first time and not knowing us from any other copier dealer in the Dallas and Fort Worth area and ends with you becoming a Raving Fan.
They're a critical tool that help us provide you with the right technology and service(s) for your business to succeed. I want to share with you a high-level overview of our discovery and assessment process.
Discover, Assess, and Deliver
If you want to hit your target, the correct sequence of firing a weapon is "ready, aim, fire." When it comes to acquiring the right technology for your business needs; too often companies start with "deliver." If you begin at the end, you're going to miss your business target as badly as if you had just fired your rifle directly at the dirt in front of you.
The "why" behind doing assessments is simple – to play on the Cheshire Cat's quote, "If you don't know where you are or where you want to go, then you'll never get there."
Workflow, Print, and Networks – What We Assess
While we do have broad technology expertise across industries and a range of technologies, we don't do everything related to information technology. We focus on three primary areas of improvement for our customers: workflow, print, and networks.
Each of these technologies has a long track record of ROI (especially document management, click here for more) and is a stable and mature set of software tools. BUT, there's also a long track record of failure as companies buy software then go looking for a problem to solve.
We like the tried and true three-step process of "ready," "aim," THEN "fire."
Workflow Assessment is focused on a document management and workflow implementation.
Analyze key document and information-based processes that drive the business

Document workflow, infrastructure, and people within the process

Recommend streamlined processes

Optimize continuous improvements and identify areas to leverage other investments in technology and people
Print Assessment focuses on laying the groundwork for a managed print services engagement.
Suspend buying new equipment until a strategy is developed

Discover print devices, usage volume, print applications, and hidden print costs (is someone always printing in color, for instance)

Develop and deploy a print strategy that matches your document output needs (including copies and fax)

Optimize and balance fleet deployment by placing devices in the most productive locations, streamline print workflows, minimize carbon footprint, and improve total cost of ownership
Technology (Network) Assessment is performed prior to an IT managed services engagement.
Scan, assess, document, and score infrastructure for manageability, scalability, and effectiveness

Review findings, educate on deficiencies, and decide on actionable recommendations

Plan, prepare end users, prepare infrastructure, and onboard services
After the Assessment
Once an assessment is completed, we'll provide you with a document of what we've found and recommendations. It's your choice at that point if you'd like to continue with us or not. When you choose to continue, that's the second step to becoming a Raving Fan.
Ready to get started on the path to success? Schedule a no-strings-attached assessment below.