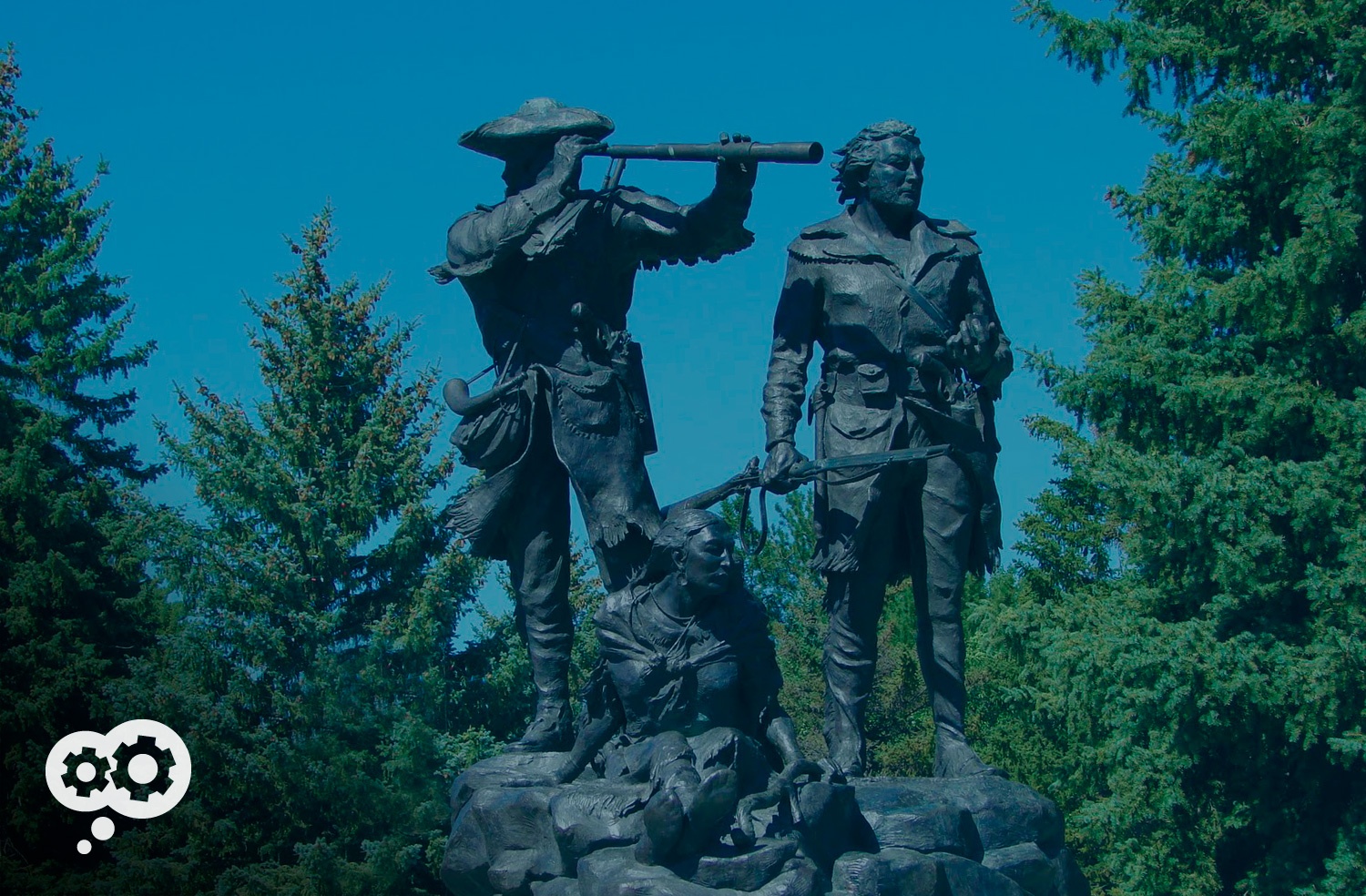 "Our current vendor has done very little to help us manage our print spend from day one." — Frank K., COO
Soon after President Thomas Jefferson completed the Louisiana Purchase in 1803, he wanted to investigate and better understand the more than 828,000 square miles of land recently purchased west of the Mississippi River.
He called the expedition – famously led by Lewis and Clark – the Voyage of Discovery.
For many executives, the only technology spend-related exploration ensues with the rounding up of monthly invoices. They simply don't fully understand their current total cost of ownership, as it relates to print and workflow. CFOs, fleet managers and IT directors hoping to gain an accurate understanding of your spend - from beginning to end - must start with a Voyage of Discovery of your day to day technology operations. This Discovery process is both a micro-level assessment of desktop printers, print volumes, averages, etc., and a macro visualization of your fleet as a whole.
For this voyage into your workflow wilderness, looking to uncover hidden print costs and better understand document and information-based processes, a trusted technology partner can serve as your expedition guide.
To fully understand your technology spend, you must track it. How can you discover how much - or how little - your vendor has done to help you manage your print spend from day one?
Pick Your Partner
Choosing your partner is step one for ensuring an accurate understanding of your current spend. You may be talking to five to six vendors, but pick your partner first.
You must choose, but choose wisely. The potential partner's approach to conducting business should include the following:
1. A Collaborative Approach
Solving problems and developing processes involve discussions and planning on both sides of the table. Find a partner that helps you discover and develop technology recommendations that are relevant to your specific corporate needs. Without regular collaboration, they won't know what those needs really are.
Additionally, because of their generally larger nature, key account solutions don't fit in a box. They need a custom blend of products and services tailored specifically to their needs. A true partnership involves stepping across a departmental aisles, across the organization, to develop cost-effective solutions.
2. A Holistic Approach
In the business technology profession, a holistic approach to understanding your workflow means assessing documents from their origin to their final destination: documents come from printers, printers connect to networks, and networks connect users.
Additionally, a partner must holistically identify cost paint points on all levels of the organization, because they are different: A CFO may be less concerned with the soft costs related to fleet management than an IT manager does, while an end user may simply cringe at walking across an office to pick up his or her printout.
3. A Trusted Approach
Do you trust this potential partner? Any proposed changes mean nothing if you do not have solid relationships with the people that you serve. People (end users, executives alike) will not want to grow if they do not trust the person that is asking for potential changes to their day-to-day operations.
Perpetuate the Partnership
Step two of understanding your spend is ensuring that such knowledge is ongoing.
There a number of measures that should be introduced within your partnership that perpetuate your understanding of technology spend, as well as ways to proactively manage it.
1. Manage with Print Management Tools
Robust print management tools (such as uniFLOW) provide effective controls over your entire printer and multifunction printer (MFP) fleet.
A built in reporting system is used to track and assess current printing ,copying, faxing and scanning costs. Cost per device is known.
Recommendations on equipment use, print rules and even printing restrictions on certain devices can be enabled.
Such software costs can be justified by print optimization.
2. Manage with SLAs
Measurable, agreed upon service level agreements help predict hard and soft service-related costs.
What are the specifics of the maintenance agreement?
What are the running costs associated with the devices? What is toner replacement plan?
What are the administrative processes with both billing and service?
There are costs incurred by downtime when technology fails: What is the guaranteed response time for a key account? What tools are at a technician's disposal to proactively service your equipment?
3. Manage with Regular Reviews
Is there a regularly scheduled Partnership Review? It should be regular and should be strategic in nature. Assess the ebb and flow of costs, current trends and opportunities for more cost-effective moves within your fleet. Are there areas to shift and re allocate?
This is your opportunity to plan for the future.
Pinpoint the Payoff
Back to the "trust" word: Do you trust that you are maximizing your technology ROI? In meeting with your key account manager, in analyzing all the data that's been provided, has your partnership been a mutually beneficial relationship? As the CFO or fleet manager, you should consider your technology voyage an ongoing evaluation of agreed up on cost targets.
Trust, after all, is really earned over time.
When it comes to costs, are you lost in the vast wilderness of your fleet? Are you ready to start with a Voyage of Discovery of your day to day print and workflow operations? Our Datamax Key Account Program (DKAP) goes to great lengths to not only guide you through the discovery process, but ensure that you fully understand your spend and are a key collaborator in controlling it.
For more on how we can help manage your print spend from beginning to end, one of our Datamax Key Account Consultants would love to visit with you.
---
Cleayton Mills is the Vice President of Sales at Datamax Texas and the Head of the Datamax Key Account Program (DKAP). He can be reached at (800) 633-1526.