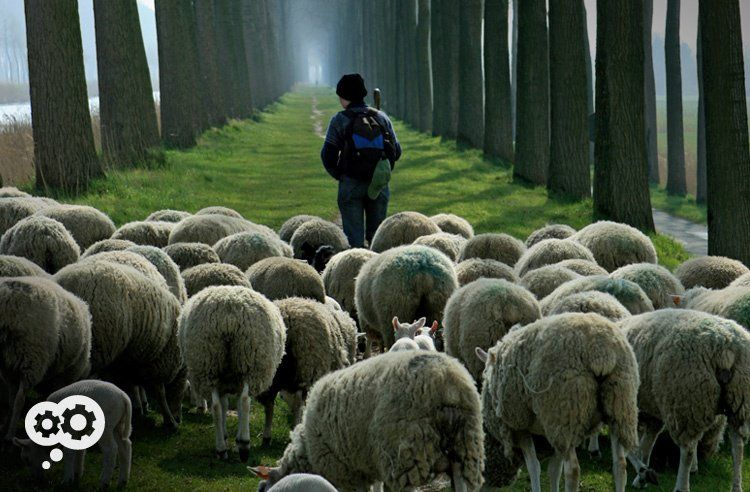 Play follow the leader with your print jobs on any of your office's networked copiers.
Called pull, push, or follow me printing; this productivity functionality allows employees to roam the office and print from a convenient device.
Have a large print job, but don't want to carry it from your desk up two floors to the big conference room? Hit print, select the device closest to your meeting, and release the print job by walking up to the device and authenticating yourself on the network (which also prevents those meeting documents from being seen by anyone they aren't intended for). As a side benefit, no back ache from lugging a large stack or box of documents to the meeting.
Here's how it works.
You choose a document to print from your computer. Depending on how the software is set up, the print job is held on your workstation or on a server.
Locate the printer or copier from which you'd like to print.
Authenticate yourself using a pin code, smartcard, etc. at the device.
Select your print job and release it from the queue – the job is then "pulled" to the device you've selected.
Pick up your documents and get back to work!
A Secure Print Environment
Nearly everyone who has worked in an office has seen confidential (executive team salaries) or private (HR files) documents sitting in a print tray. Follow me printing allows controlled access to documents – no more unclaimed print jobs sitting for anyone to see.
Usage Reporting
Follow me printing can also be incorporated into an overall set of print rules for improved tracking and control of printing costs.
Ready for your print jobs to follow you around?
We're ready to help through our partner's products, including:
Canon's Advanced Print Anywhere
Find-Me printing from Papercut
Follow-You printing from Nuance