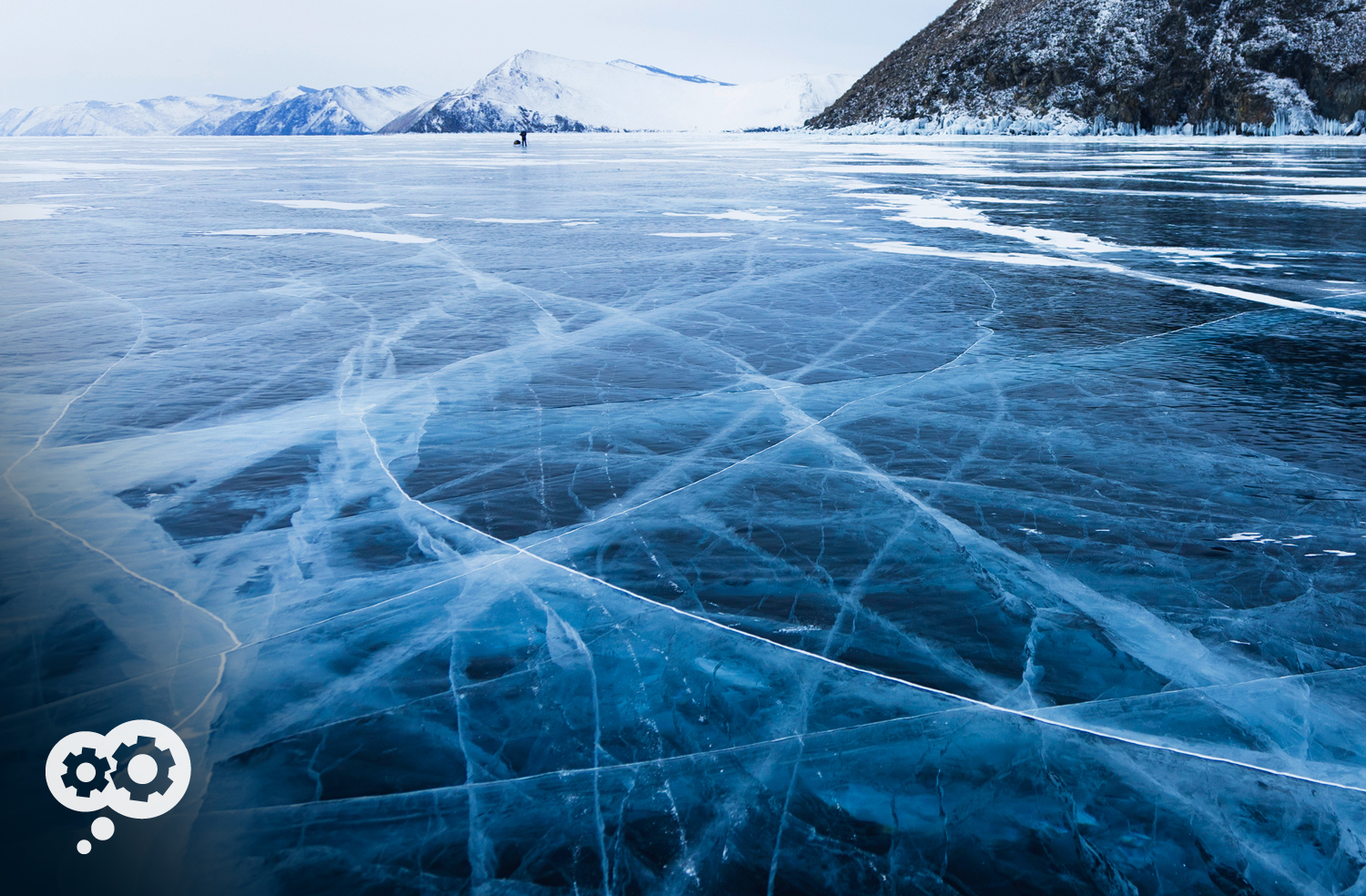 One can only tip-toe over network and infrastructure insecurities for so long before the surface beneath you cracks.
For ice fishing enthusiasts embracing their favorite winter pastime, the warning from officials is abundantly clear: don't tread on thin ice! In fact, Minnesota's Department of Natural Resources recommends ice at least 4 inches thick for foot travel.
A measurement any less than 4 inches could result in disaster.
The technology footpath that you tread across every day bears inherent risk. The cybersecurity climate is volatile, forcing organizations to be consistently mindful of the environment surrounding them. The solid technology foundation you create determines how confidently your organization can navigate with necessary tools to conduct business efficiently day to day.
One can only tip-toe over network and infrastructure insecurities for so long before the surface beneath you cracks.
Businesses are under more pressure than ever before to constantly keep their security program updated and to promote an approach that accounts or consistently-new attack techniques. The stakes are high for protecting against potentially disastrous cyber threats.
Based on your current network infrastructure... is your technology on thin ice?
4 Safety Tips that Keep You (and Your Technology) From Treading on Thin Ice.
1. Monitor The Weather.
Warm weather makes for messy ice fishing – and potentially dangerous conditions. Stay on top of current conditions and weather activity in your area.
How well do you monitor activity on your network? Employing a 24/7 monitoring approach to your endpoint security is the only adequate way to secure web traffic, detect vulnerabilities and protect devices and your network from viruses, malware and more.
Through a Managed Network Services Program, your technology partner is able to receive alerts of any suspicious activity to proactively protect your organization.
2. Properly Insulate Yourself.
If you're standing over frozen water, it's certainly going to be frigid – so dress appropriately.
Likewise, fully insulating your organization from malicious attacks begins with an enterprise-level firewall. It's the integral piece of hardware that acts as a barrier between networks or part of a network. Store-bought firewalls fail to properly secure your network - don't trust them!
Consider including content filters, gateway anti-virus, anti-malware and anti-spam, as well as a spam filtering service.
3. Pack a First Aid Kit.
In case case of injury, it's always good to have a First Aid Kit on hand, stored in a dry secure place near you.
Your first aid kit in your network security plan is regularly-monitored Security update strategy.
They appear on our computer screens on a regular basis. So how do we respond to them?

Microsoft Update notifications often get brushed aside by end users, or even the IT professionals overseeing such operations. This oversight puts your PC and, ultimately your network, in danger.
Security "patches," both Microsoft Updates and third security updates like Adobe and Java, repair new and ongoing security vulnerabilities that could allow a system to become compromised.
4. Seek the Advice of Local Experts.
Before heading out on the ice, check for known thin ice areas with a local resort or bait shop. These folks know the terrain better than anyone in the area.
Have you checked with the network security experts? Have you sought professional security consultation - not just for the IT manager, but for the employees/end users? User education is key. Your employees and their daily practices can be your greatest asset – or your weakest link – in overall network security.
Particularly with emerging threats such as Social Engineered Attacks, employees should be trained – and retrained – on what to look for in a phishing attack or other online scam.
Seek the help of a technology provider that reinforces best practices with the organizations they serve. Many providers offer a series of educational programs that will not only provide a training regimen, but also have a testing element of their product that sends out "fraudulent" emails to employees.
When an employee clicks on these emails, they get a response saying "Oops, I got you!," allowing managers to track those who continue to fall for the scams.
If the Ice Does Crack – What's Your Business Continuity Plan?
Whether it's through a cyber-criminal activity such as Ransomware, or a natural disaster that's well outside of your organization's control, a plan is essential.
In the event of a disaster, ensuring access to mission critical applications is critical – both for you and your clients. But business continuity is about so much more! There are 4 Essential Steps every organization should consider in developing its own Business Continuity Plan.
Remember: 4 Inches… 4 Safety Tips… and 4 Planning Essentials.
We at Datamax not only partner with organizations to plan and execute a Disaster Recovery Strategy, we help them think holistically in putting together a big picture Business Continuity Plan. If you are interested in learning more, our FREE eBook outlines these 4 essential elements. Click below to read!