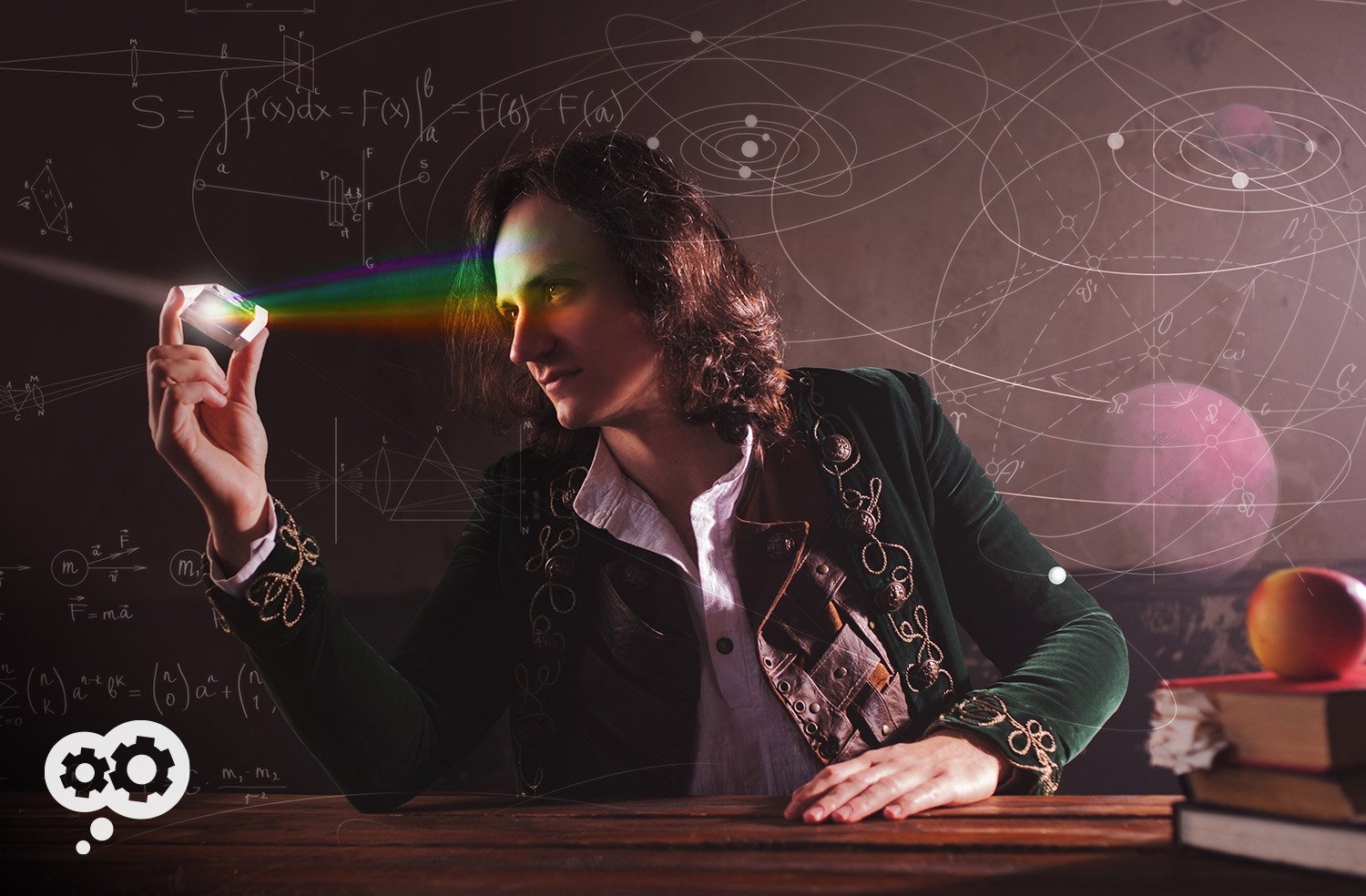 As business owners anticipate the degree of normalcy after COVID-19 disrupted the workplace in March, the findings of another revolutionary experiment are coming to light ... employees suddenly and unexpectedly working from home.
Innovation can often come to light under unforeseen circumstances.
Isaac Newton, ironically, stumbled onto the field of optics while self-isolating at home, amid a plague (sound familiar?).
To escape the outbreak in his college town of Cambridge, Newton holed up at his boyhood home in the English countryside, tinkering with a prism, a childhood toy he picked up at a local fair. Letting sunlight pass through a prism, he discovered an entire spectrum of colors splays out, dispelling the previous notion that light takes on the color from the medium it transits. His insight propelled the field of optics and proved revolutionary for modern science.
As business owners anticipate the degree of normalcy after COVID-19 disrupted the workplace in March, the findings of another revolutionary experiment are coming to light…. employees suddenly and unexpectedly working from home.
For many organizations who sent employees home to shelter in place, the experiment essentially worked. Fifty-seven percent of small and midsized business owners who increased remote working due to the COVID-19 pandemic said they will likely maintain the option for employees in the long term, according to a new study by cloud communications provider Intermedia.
For others, who may have been ill-prepared, the experiment could have been much less advantageous.
Whether COVID-19 was a tipping point for a permanent remote workforce, or just a temporary headache, there is something to be learned. Businesses should at least consider the impact the pandemic had on the Work From Home trend, and assess their readiness moving forward, if necessary.
3 Things We've Learned From the COVID-19 Work From Home Experiment:
1. The trend was already in motion.
The reality is, while Work From Home numbers have spiked in recent months, the trend has been ticking upward for years, as millennial and Gen-Z workforce prefers flexibility and fluidity in their work environment.
In this

Deloitte survey of millennials,

more than half of the respondents said that remote work opportunities boosted productivity, and three quarters said they'd prefer to have more opportunities to work remotely.

This survey was conducted in 2016.

98 percent of GenZers own a smart phone, and 50% are connected online for 10 hours a day. This indicates that mobility is a minimal requirement for accommodating employee needs.
41.2% of millennials said the phone is the most effective sales tool at their disposal.
40 percent of millennials surveyed (2018 Intermedia report) indicated that it would be helpful to launch video and voice meetings via voice-activated technology.
2. Resources may need to be realigned.
Has your online meeting stalled out more than once? Trouble reaching your employees at the house?
From securing enough bandwith for more permanent WFH employees, to establishing workflow protocols, resources can be strategically aligned for either a work from home policy moving forward, or standard business continuity preparedness.
A Remote Work Assessment and Remote Work Checklist, while not a substitute for a comprehensive disaster recovery plan, provide a starting point for companies to plan for remote working or, if already engaged, for optimizing and improving productivity. These exercises can help develop protocols for remote meetings set-up, streamlining the routing of phone calls, to outlining management expectations under remote workforce policies.
3. Collaborative tools are game-changing.
Worked remotely and realized the file you need is sitting on the desktop of your office computer?
Specific cloud-based platforms, like Unified Communications, can create seamless communication for users and integrate all essential tools — desktop phones, mobile phones, and computers — into one manageable solution oriented toward your organization's work style.
Unified Communications enables video conferencing, transcribable voicemail messages, integration from desktop to phone; and file sharing and backup ensure collaboration documents aren't lost.
---
At Datamax, what we've learned during this pandemic is that partnership with those we serve leads to a maximized return on technology investment.
We also believe partnership begins with Discovery. The Datamax Discovery Process is designed to holistically explore your current IT infrastructure, security vulnerabilities, your daily workflows and communication methods, and then provide necessary resources for working from anywhere, anytime. Especially in light of unforeseen circumstances. Schedule your Unified Communications Assessment by clicking below!