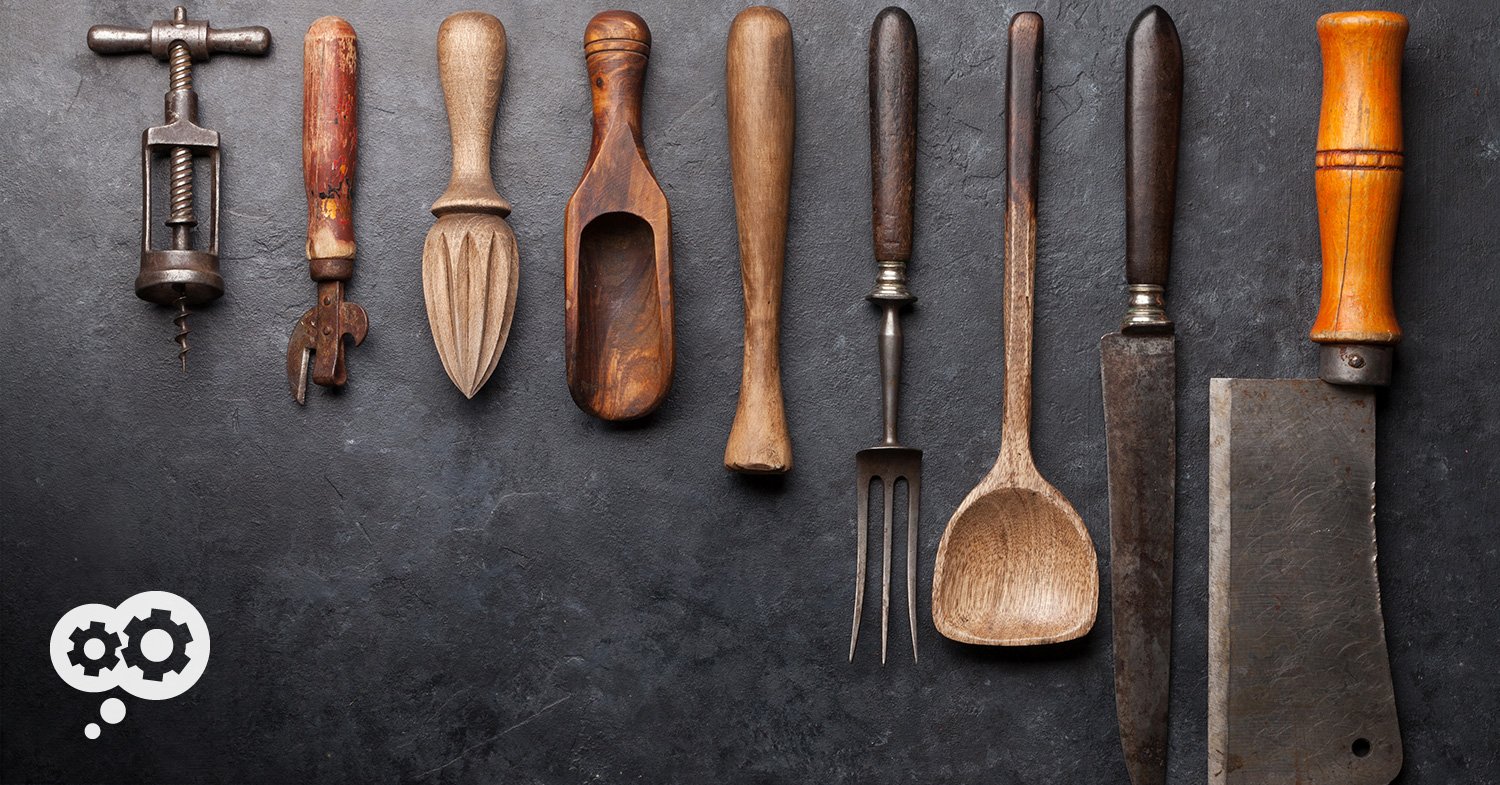 As it pertains to communication, are your employees still using a dull knife? Is it stifling performance? Affecting morale?
It's been said that "a sharp knife is a chef's best friend."
Cooking at an elite level requires carefully crafted skills and expert-level training, sure. But the right tools are essential.
If you are using a (POTS) Plain Old Telephone System, there's a good chance that you are essentially asking employees to cut a brisket with a pair of kitchen shears. Without equipping them with the tools that today's knowledge worker is accustomed to, there's not only potential for suffering performance (and morale) inside the kitchen. It could affect the customer experience.
Millennials continue to make up the largest generation in the United States labor force. Flexibility and mobility are two key factors of their preferred workstyle, factors that have only been magnified by the events of the past 18 months. Consider these stats:
Over 80% of company leaders plan to permit remote work after pandemic - Gartner
71 percent of survey respondents agree that mobile applications give them peace of mind on where their work projects stand. – Intermedia
46% of millennials claim that flexibility and adaptability are the most critical employee characteristics for successful businesses. – Deloitte
What is UCaaS?
Unified Communications as a Service is an interconnected system of communication and collaboration tools, in which all these applications live in the cloud. It's more than just voice and phone; it also offers video conferencing, chat, and file backup and sharing into one central platform. By adopting UCaaS, users enjoy a more streamlined experience. You have a single user interface across all devices, providing the flexibility to communicate in multiple formats.
What's the advantage of cloud-based systems vs an on-premise, legacy phone system?
They help you maintain better contact with your high-touch customers. They enable you to attract new talent and optimize productivity based on their individual needs. They also reduce costs and eliminate surprise expenses.
But what will employees (and leadership) love about them? Let's find out.
Sharpen Productivity and Performance:

6 Features & Benefits of a UCaaS Engagement
1. Mobility becomes a reality.
A UCaaS-integrated Mobile app makes a smartphone an essential collaboration tool with the ability to extend your business phone number and extension to your mobile phone. Place and receive business calls, see who is available, respond to chat conversations, join video meetings and more (all from your mobile device). Virtual voicemail provides users transcripts via email or in the app.
2. Chat opens up communication lines.
Team Chat opens up an easy, familiar communication model beyond voice and video to the office. Use direct chat and private and public channels to have conversations, share files, and more in real-time. Use direct chat to communicate with an individual colleague. Access advanced collaboration features like @ mentions, search in chat, replies, rich text editor, and more. All messages automatically sync across mobile and desktop apps.
3. Video makes meeting easier.
Meet face-to-face in HD with video conferencing. Screen sharing and annotation foster collaboration on video calls. Users can share documents and annotate on them to work through projects faster.
Your desktop device fits cohesively into the platform. View real-time working statuses of colleagues, place and receive calls, communicate in real-time with team chat, meet face-to-face in HD video, share and store files, and more.
4. Desktop usage is seamless.
Use the desktop application to place and receive calls or as a call controller for your associated desk phone or as a softphone from your PC or Mac. It empowers employees with the flexibility to communicate the way that works best for them: Softphone mode or Call Controller mode.
Softphone mode: Allows users to place and receive phone calls directly through a computer, helping them to collaborate more effectively by consolidating communications through a single device.
Call Controller mode: Acts like a remote control for the user's associated desk phone, empowering the employee to be more effective and efficient with call management.
5. Uptime gets "upped."
A Datamax UCaaS engagement includes 99.999% financially-backed uptime SLA. If you're keeping track at home, 99.999% equates to less than 6 minutes of downtime per year and 99.99% could be as much as 52.5 minutes of downtime per year.
VoIP tests help ensure a reliable connection and high voice quality. Redundant East/West datacenters increase reliability and reduce latency.
6. Bills are predictable... and likely lowered.
Save up to 50% on your monthly phone bill when compared to traditional phone service. Consolidate voice and data onto one network. Reduce infrastructure and operating costs with no additional hardware to buy. Finally, flat, per-user rates with no hidden fees and month-to-month contract options leave no surprises.
As it pertains to communication, are your employees still using the equivalent of a dull knife? Is it stifling performance? Affecting morale? A sharp knife is a chef's best friend. UCaaS gives your team the tools it needs to work confidently, comfortably, and perhaps most importantly ... cohesively.