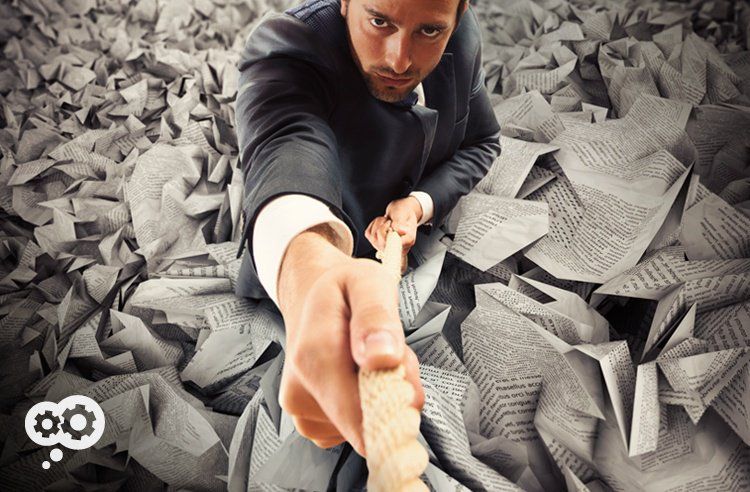 If you need to print confidential documents securely, pull printing can be your answer.
How often have you walked past a copier or printer's output tray and cringed to notice a confidential document sitting in plain view there?
When your business deals daily with documents that contain confidential or protected personal information (like law offices and medical professionals who need to be HIPAA compliant), you need a way to keep the documents that you need to print secure. Pull printing (often called follow me printing or secure print release) is one way to ensure that only the right people have access to those documents.
Also keep in mind that device location can help with keeping your document output secure. You can physically restrict access by placing a copier or printer in a locked or otherwise secured room. Placing equipment that's used primarily for printing confidential documents near the users printing those documents is a good idea too. You can also restrict print permissions to those digital copiers and printers too.
Pull Printing
Pull printing is a simple concept. When you push "print" from your computer, instead of the print job automatically printing, the job is "held" until released by the user at any printing device that supports this feature (pulled to the printer). Depending on the software, the job can be securely held on a print server (server-based pull printing) or on the user's workstation (serverless pull printing).
Documents should be encrypted – in transit and while waiting to be printed – as well to prevent access in the event of a network hack.
The user then walks to the printer and authenticates themselves, by any of several methods:
PIN (personal identification numbers)
PIC (personal identification codes)
Proximity card readers
Smartcards
Biometrics
Companies can also choose to double-down on the security and require dual-factor authentication – proximity card and fingerprint, for example.
Once authenticated, find your print job and print away. Some software has an additional layer of security at this stage, allowing the option of requiring a password to then print the job.
For HIPAA and other regulations that require an audit trail of access to confidential information, pull printing can help show that trail to confirm only authorized employees had access.
As an additional benefit, pull printing can reduce the cost of printing. Everyone is absent-minded at times and prints, forgets that they printed that particular document, and then print it again. No more paying twice for the same document.
A Few "Disadvantages"
Pull printing is slower – releasing and then waiting for the job to print takes a bit more time that just pushing print and then picking up your document. These capabilities can also cost a little more as they require licensing or additional hardware (as in the case of card readers or biometrics). However, these costs pale in comparison to the potential fines from HIPAA non-compliance.
Looking to use more technologies for business advantage? Download our free eBook below.