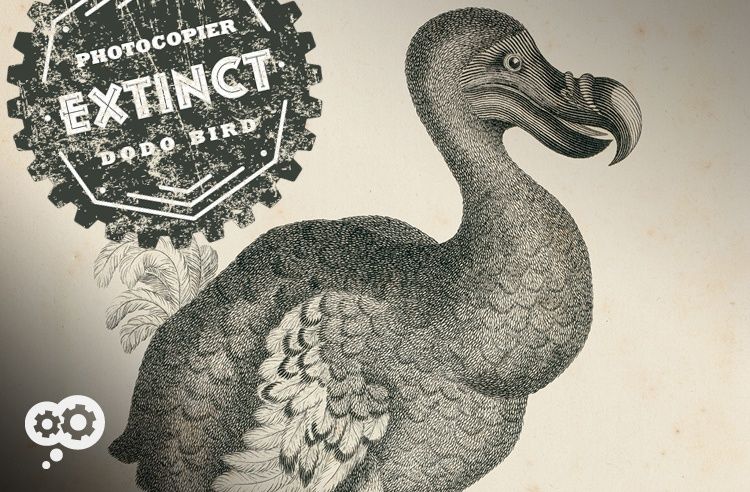 If you're calling it a photocopier, you could be overlooking productivity possibilities of your law firm's multifunction copier.
MFPs. MFDs. Copiers. Digital copiers. All in one devices.
Photocopiers don't exist any longer.
Well, let me restate that – no one is making photocopiers any longer. All copiers made today are digital copiers. If you go to a library or college, you might still encounter a photocopier.
Why am I talking about this? Why does it matter?
I'll explain.
A few months ago, I had read the 2015 ILTA/InsideLegal Technology Purchasing Survey research about how law firms are using technology – and wrote a post about the research, Every Law Office Is Worried About Document Security.
As I was working on various materials for our legal marketing efforts, I decided to reread the report for ideas and inspiration. This time around, something caught my eye that I had missed before.
Don't Call Them Photocopiers
When asked about technology purchases, "photocopiers" and "printers/multifunctional devices" were two of the choices.
From this result, I draw a few conclusions:
Law firms continue to need to print and copy paper documents
They're using the wrong language to describe the equipment
Anyone in the legal field is aware of the power of words and calling something by exactly what it is.
Calling today's multifunction copiers "photocopiers" can limit your ability to think about the equipment in a modern way. And put blinders on you to the power of these devices today.
Photocopiers could do one thing – using heat and light, they'd make copies of paper documents. Today's digital multifunction copiers do that and so much more.
A short list includes:
Print, scan, copy, and fax from a single device
The ability to share and route documents to email, file shares, document management systems, etc. from a networked copier
Document security features with the ability to release print jobs at the device
The ability to track copies and prints by department and individual rather than simply counting the number of prints or copies
To read more about these business productivity powerhouses, click here to read past blog posts about copiers and office productivity.
To understand the difference between types of office equipment, click the image below to download and read our free eBook, Your Guide to Printers Copiers and Scanners.