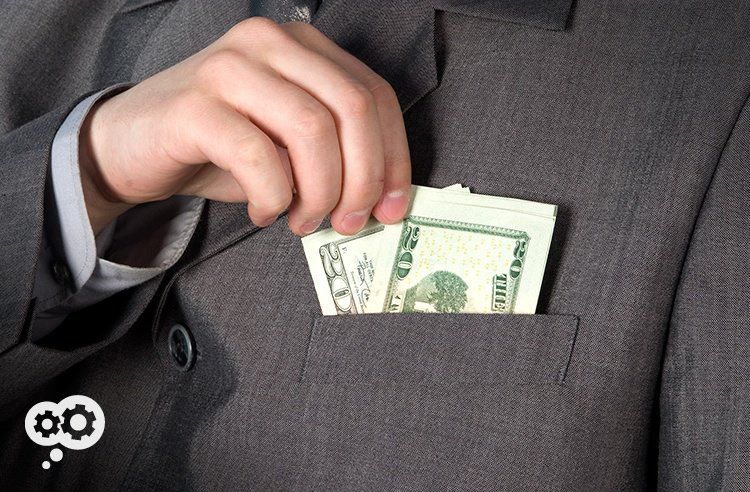 Smart law firms are using IT to improve their businesses. REALLY smart law firms can outsource at least parts of the IT needs.
Are you getting the most out of your technology spending? Does your Legal IT (including your copiers and printers) help you meet your business needs? Or, like for many law firms (and other companies), does your IT not quite get everything done for you.
Earlier this year, I wrote a short blog that included statistics about the use of technology in the legal industry from the International Legal Technology Association. For this post, I'd like to share a few more nuggets of information about what technologies the legal industry is using to improve their business processes.
Key Takeaways:
Smart companies who want to perform well will focus on selecting technology that will support their business objectives
Copiers and print output remain a critical piece of the IT infrastructure for legal firms
Managing IT can distract your business from what matters – practicing the law, acquiring and retaining clients – outside expertise can remove distractions from your in-house IT resources
Too many firms continue to attempt to handle copier repair in-house, tying down IT resources that could be better used elsewhere
Law Firms Spend on Technology
The competition is spending to implement information technology: 57% of all respondents spend 2-4% of total firm revenue on technology. Smart spending on IT leads to productivity benefits and better performance relative to the competition. Research from Symantec has shown that companies, regardless of size, that view IT as a competitive advantage instead of just the cost of doing business are more likely to be a high-performing company. The report shows a strong correlation between companies that are high-performing and view IT strategically (83% of top-performing companies view IT strategically) and low-performing companies that view IT as just a cost (44% of bottom-tier companies view IT as strategically important).
According to the survey, in 2014 the top 5 tech purchases in the legal industry:
Laptops/notebooks – 67%
Desktop hardware – 60%
Network Upgrades – 51%
Printers/multifunctional devices – 49%
Anti-virus/anti-spam software – 40%
If you add "photocopiers" to printers/multifunctional devices (which they probably should), the total is 69%.
Clearly, the legal industry is not quitting the paper chase or close to achieving a paperless environment – despite advances in e-filing (read about e-filing in Texas here).
Getting Help From the Experts
The legal industry has bought in to the idea that they understand the law and they can let outside experts understand IT. Outside technology experts are used by 92% of respondents. It's hard enough to master the law. Let someone else master IT issues to support you – 9 out of 10 of your peers do.
One thing that struck me was that only 49% of respondents outsourced printer repair/maintenance. If your IT help desk staff is spending time troubleshooting copiers and printers, you're taking them away from what they're good at – and in many instances, you'll still need to call in a print or copier repair specialist.
IT Spend Didn't Include Salaries
I'm not an HR expert, so I'm not going to try the math. However, that percentage of IT spend increases by at least a few percentage points when you add in the in-house staff you need to manage your IT. As in-demand professionals with needed skills, IT pros are hard to keep. For copier troubleshooting and network management, outsourcing can provide your firm the required capabilities while removing the need to pay for in-house staff.
Security Is a Huge Concern
No surprise here as the barrage of news about hacks, ransomware, and viruses continues. 59% of respondents identified security management as their top IT challenge. Don't sleep on securing your network – even the smallest firm could be a target.
Datamax Can Help!
As we begin to round the corner into 2017, if these five technologies match what you need, we can help you with three of these five – networks and network security (virus/spam prevention) and, of course, printer repair and maintenance! Check out our managed network services capabilities (which includes support for virus and spam prevention).
And, of course, we can help you with your office equipment needs. If your firm is one of the 51% still doing your own printer repair and maintenance, we can free up your skilled IT staff to improve your business processes – not trying to figure out what's causing the latest paper jam.