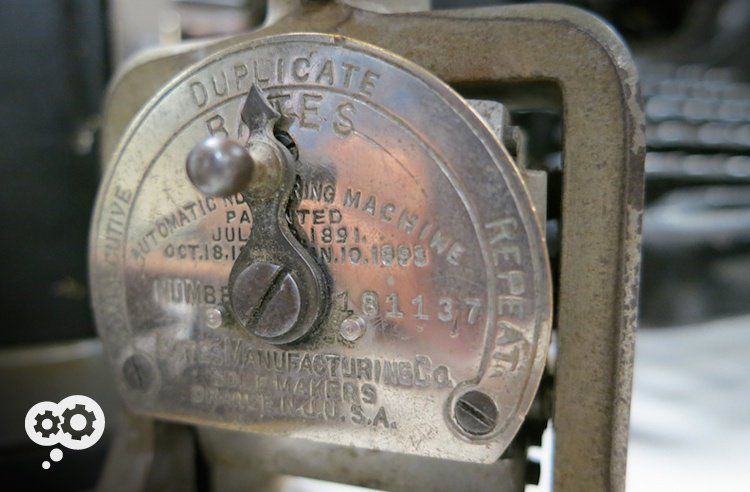 Bates Stamping can be as easy as pushing the "copy" button on your copier.
In the past, people who wanted to conduct Bates Stamping on their legal documents had to download extra software or purchase an expensive piece of equipment to do the job.
Today, however, it's as easy as walking to your copier. A dream come true for the legal industry, this revolution in Bates Stamping makes the process easier and more accessible than ever before.
Read on to learn more.
Modern Bates Stamping Solutions for Law Offices
Today, Bates Stamping solutions like firmware upgrades and publishing features are going a long way toward making simple Bates Stamping easier for users. Depending on what systems you use in your office, the following Bates Stamping solutions may work for you.
Canon imageRUNNER 7200, 8500 102
If you use the Canon imageRUNNER 7200, 8500 or 105 devices, for example, you can simply scan documents through the device and have them paginated with Bates Numbers.
This helps reduce the time spent on manual Bates Stamping, and ensures that everyone in the opposing counsel and the court can follow along accurately with the document.
Canon imageWARE
If you use Canon imageWARE, there's now a new Bates Stamping software feature that can be installed on most common PCs in law practices.
Once installed, this software allows for the production of Bates Stamped documents from all imageRUNNER products. What's more, this feature can be accessed by management facilities, photocopy services, and legal offices alike.
Ribstone Systems on imageRUNNER Devices
Another wonderful Bates Stamping solution is the fact that imageRUNNER devices are now also using Ribstone Systems solutions to create Bates Stamped documents from digital CDs.
Printed from TIFF files, these documents offer a handy digital production method for legal firms and management facilities that need to Bates Stamp documents quickly and easily.
The Future of Bates Stamping
While Bates Stamping used to be a difficult, time-consuming process, these simple updates to copiers and scanners have made it easier than ever before. Designed to save law offices time, money, and effort, these changes are wonderful for any firm that wants to Bates Stamp legal documents in bulk.
Datamax Texas offers an extensive array of Canon Copiers. Combined with our legal expertise, we can help your law firm save time and effort for all of your document production needs, including, of course, Bates Stamping.