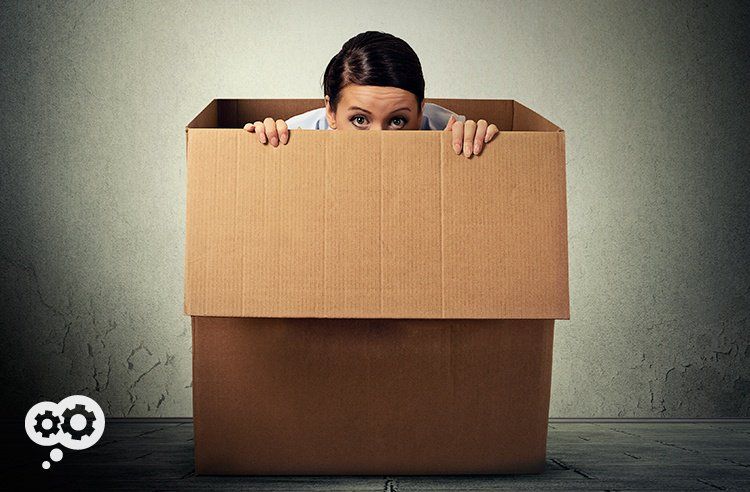 Keeping your lease with the partner who delivered your IT solution or designed the structure and layout of your office print fleet is an excellent way to ensure you get the best service possible throughout the length of your contract.
You have multiple choices when it comes to leasing your copiers and other office equipment.
You already know many of the advantages of leasing (more on that below) – predictable budgeting and the ability to rapidly roll-out advanced technology at a fraction of what it would cost to buy that same technology.
While leasing is a great way to take advantage of technology, the wrong leasing partner can turn business nirvana into a nightmare of poor service, unexpected fees, and trapped into using technology that no longer meets your needs because of inflexible lease terms.
We believe that being a trusted partner is good for us and, more importantly, good for our customers.

Many Datamax Texas customers decide to also lease directly from us. There are many powerful advantages to having your leasing company being the same company that provided you with your copiers and printers and who provides service and maintenance to those printers too.
I'll go into more detail later, but here's the key advantage for your office – you have the power to enforce good service with the power of the purse.
If we don't do a good job, you don't pay us.
That's as simple as it gets.
When your lease is held by a 3rd party, they just want to get paid. The quality of the service isn't a concern for them – that's between you and your service partner. Your copier breaks down for two weeks? Too bad and I'm sorry about that, but payment is still due.
How do you avoid being trapped in a bad lease? These are the 18 things you need to know.
10 Advantages to Leasing Copiers and Laser Printers
Leasing often the best approach to getting the right technology into your office. Here are 10 common leasing advantages.
Eliminate Technology Deployment Delays. There's no need to wait until you have enough capital to make an outright purchase. Don't delay putting the best solution to work for you – leasing lets you take advantage of technology to grow your business now instead of waiting.

Provide Total Solution Bundling. Get the technology you need while decreasing up front cash payment. You can bundle maintenance and support, freight, installation, set up, and training costs into the monthly payment.

Minimize startup costs. Because costs are spread over the entire leasing period, initial expenditure is typically small. This allows you to obtain the equipment quickly and inexpensively.

Protect Against Obsolescence. Technology changes FAST! The right leasing program can future-proof your business with the ability to upgrade an equipment lease at any time. When a new and improved technology hits the market, you can upgrade your lease rather than waiting for you lease to expire, meaning you can take advantage of leading-edge technology benefits.

Conserve working capital. Your organization's cash flow and line of credit can be conserved for profit-generating activities, emergency needs, and investments.

Promote Consistent Budgeting. Lease payments are consistent, making budget projections easier to forecast.

Tax Savings. Lease payments can be fully deductible when structured properly.

Reduce interest-rate risk. Fixed lease payments protect against higher interest rates in the future.

End-of-Lease Options. When the lease ends, purchase the equipment, return it, upgrade it, or lease it again.

Accommodate Project-by-Project Requirements. Large or time-specific projects are a mainstay of many businesses. With the right partner, you can lease the exact technology you need for exactly how long you need it.
OK, so leasing is a good idea for many organizations.
Here's an explanation of the Datamax Leasing Difference!
5 Reasons Datamax Leasing Is Great
As with everything we do, our lease offerings are based on what's best for the customer. Here's the edge we can give our customers when it comes to leasing.
1. Customer Responsiveness
We have a full-time leasing team. We also focus on understanding your underlying technology needs (which aren't always what our customers think they are before they talk to us). When you need new equipment or to modify a lease, we're ready to help. Our motto is "Consider it done," and we're there for you when you need service or have an issue or concern.
Dedicated staff of experienced leasing experts

Fast response to leasing questions

A personalized approach – we don't believe in a one-size-fits all approach
2. Leasing Know How
Leasing can be nerve-wracking. You worry about being locked-in to a lease that you'll outgrow before the lease is up. Datamax puts the "ease" in leasing. Our goal is to give you the best advice for your situation – not extract every nickel and dime we can from our customers. We want to create lifelong "Raving Fans" by navigating the ebbs and flows of your technology needs.
Simple paperwork

Relocation of equipment between your locations

Master lease agreements for multi-unit requirements
3. Technology Selection
Because Datamax carries a wide-range of products from different manufacturers, we can cover your copiers and printers, network, service, and document management software needs. We've got IT covered to create a package of services that will help you achieve your business goals.
4. Flexible Pricing
We make each equipment lease work within the budget of each client. We can tailor your equipment lease to match the fixed price-point you need. You can mix and match:
Software

Installation and training

Maintenance, support, and supplies

Connectivity

Software training
5. Spectrum of Lease Options
You know your business better than anyone. That's why we work WITH you to determine the best term and options to fit your needs. We'll even structure a lease to match your needs on a project-by-project basis. We offer:
Equipment upgrades

Flexible termination, renewal, or extension options

Optional co-terminus lease terms for additional equipment
Copier Leasing Best Practices
You want a leasing partner that understands and follows best practices. Here are three customer-focused best practices that Datamax Texas adheres to.
Fair Market Value. As I mentioned above, our goal isn't to squeeze every nickel and dime we can from you. Our monthly rates are competitive and we base our end-of-lease buyouts on fair market value. What we DON'T do is offer a below-average monthly rate and then nail you with a grossly inflated end-of-term price. That type of bait and switch isn't the foundation for a good business relationship. While I like a good surprise, no one likes the surprise of a hidden fee at the end of a lease. With us, you don't have to worry about that.
End-of-Term Flexibility. Business doesn't always go as planned. We understand that you might need a little more time at the end of your lease to make a decision. If you're not quite ready to pursue a new lease or purchase the equipment, our clients can continue to lease their equipment by paying their monthly standard leasing fee after their term expires – with no additional fees or hidden charges. When equipment is finally returned at lease expiration, we've not charged a return fee.
We Hold the Lease – Forever. We are your partner in delivering a total solution – hardware, software, implementation, timing, and economics. We get both the technology you need to run your business and how best to finance that technology. Datamax customizes leases to meet the exact needs of each client. We hold the lease for the duration of the term. If during the lease you need to modify it somehow, you come to us – no an outside group that doesn't know you or your business.
There you have it – leasing best practices and how we follow those best practices to put the "ease" back in "lease"!
If you're interested in leasing any portion of your IT infrastructure – copiers to networks – with us, contact one of our technology and lease experts today. Let's talk!