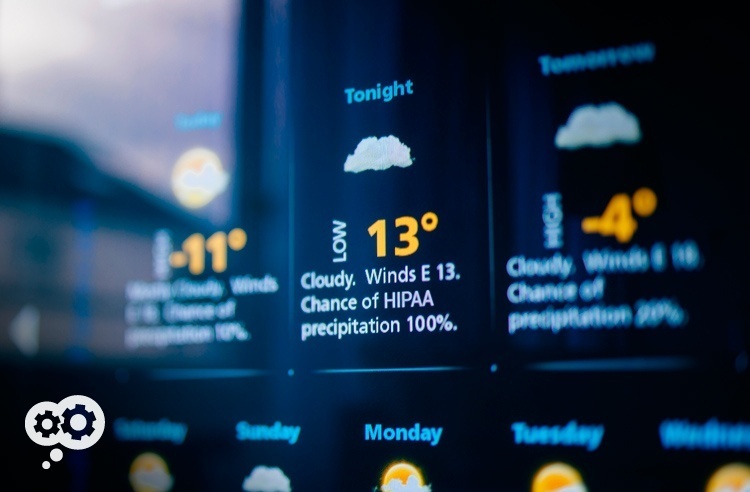 You can use a cloud service AND remain HIPAA compliant.
You have a lot of your mind when you roll into work. You're at least partly responsible for the paperwork in your medical practice – patients' personal information, records, and other documents need to be stored safely and securely. To make your life (and all that paperwork) easier, you'd love to take advantage of the latest technology. However, HIPAA regulations make you think twice before considering cost-effective solutions such as those using the cloud.
Can You Stay HIPAA Compliant in the Cloud?
A cloud vendor controls everything from the servers your documents get stored on to the software used on their equipment. This out-of-office location does not make it impossible to maintain your HIPAA compliance, because service providers often have better security and hardware than you can get in a small physician's medical office.
Can you use cloud services and remain HIPAA compliant? Absolutely.
Choosing a HIPAA-Compliant, Cloud-Based Document Management System
Many companies advertise themselves as HIPAA compliant, but you need to perform due diligence so you don't get hit with fines. You also need to be sure to negotiate a business associate agreement with the vendor. Look for vendors that pass an independent HIPAA audit and are willing to explain how they protect personal health information.
Make sure that their document management solutions support encrypted data so that you can minimize the risk of sensitive data being seen by unauthorized people. Ask as many questions as you need to feel confident that your patient information is in good hands. After all, there's no such thing as asking too much when you could face fines capable of bankrupting your medical office.
Understand Everyone's Responsibilities
You also need a clear understanding of each party's responsibility or keeping information safe. While the cloud-based document management vendor handles the upgrades, maintenance, and security of their equipment, you still need to connect via your office network. Every computer, smartphone, and tablet using the system should have appropriate protection in place to prevent a breach. If you have a workstation with an unpatched operating system and a hacker gets in due to this vulnerability, you hold responsibility in this situation.
Cloud-based document management solutions offer an excellent way to get more out of your medical office's IT budget. Take your time and choose the right vendor so you avoid costly HIPAA fines, a loss of patient trust, and a lot of frustration.