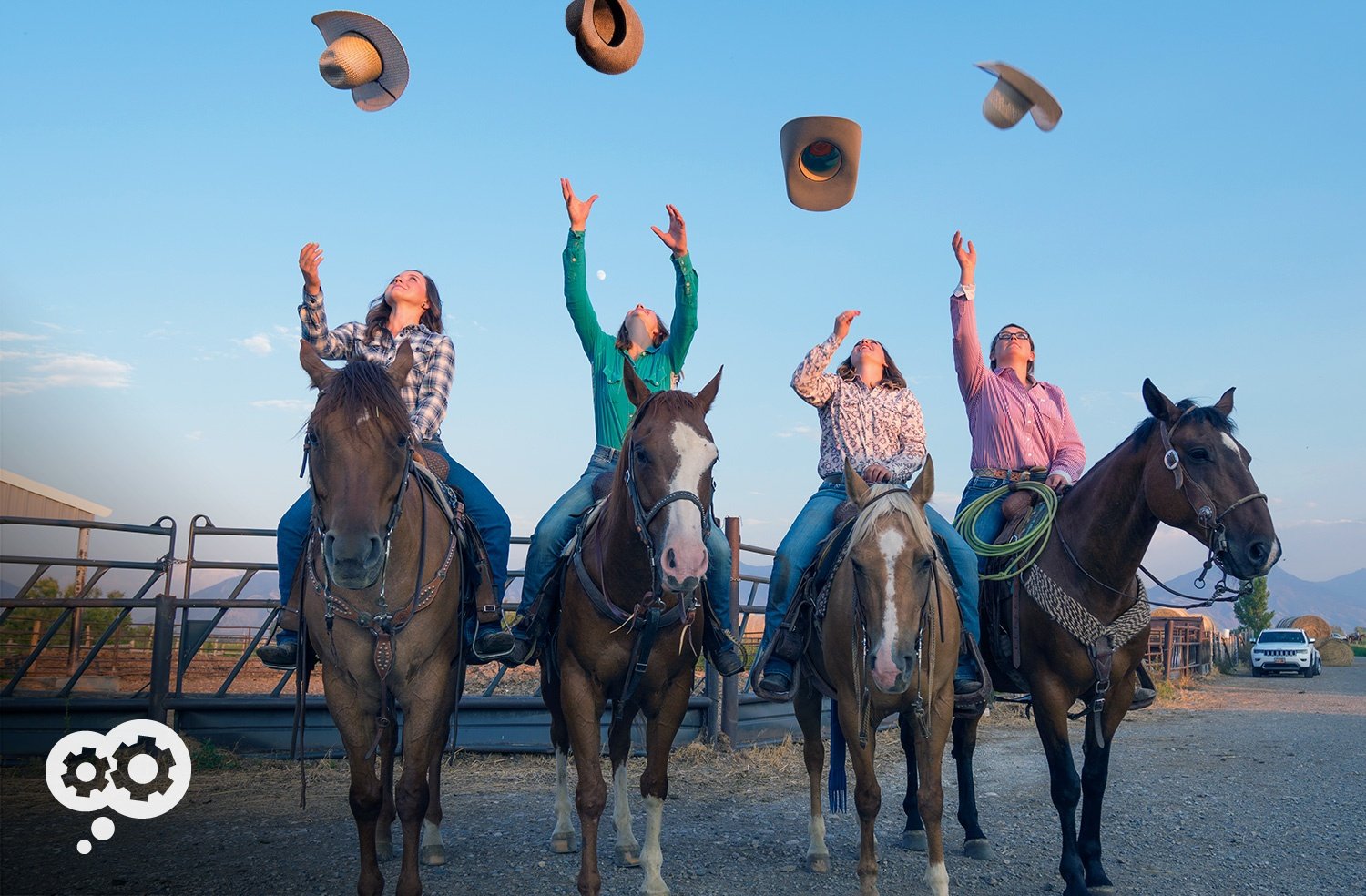 "Understanding, auditing, and correcting our invoicing wastes a ton of time — mine." — Katie A., Purchasing Manager
An older relative of mine, a former cattle rancher by trade, used to proclaim he was "scattered from here to breakfast" any time things seemed in disarray. The phrase's origin refers to a herd scattered so far that it would take all night and until breakfast the next day to round them up.
Purchasing managers, painstakingly depicting invoice details from their technology provider, can often feel the same – completely scattered. Large accounts forced to manually round up pages and pages of listed equipment ID#s, with devices spread across multiple departments and office locations, can become a simple exercise in futility. Whether invoices coming in are inaccurate, inconclusive or inflexible to your specific key account preferences, the processes of reviewing and auditing them can put a burr in any purchasing manager's saddle.
Does your provider's invoice delivery method leave you in complete disarray? Is your print accounting scattered from here to breakfast?
Rather than wasting valuable time understanding, auditing and correcting invoices, expect more from your provider. A true technology partner will work with your account to ensure that a summary bill structure is developed to meet accounts payable needs.
Here's 3 Three Valuable Invoice Attributes You Can Hang Your Hat On
1. Invoice Customization
Many technology providers send a one-size-fits-all invoice template system – one that very likely doesn't mold to your company's expensing preferences. Your provider should be nimble enough with their billing methodology – in both content and format of the invoice - to include all details in an easily-readable format.
They should have available to you several invoice templates for you to choose from, so that all necessary data is contained and easily reviewed. Have them send you a few. Review them. And then, ask to make changes based on how you'd like to see your invoice every month.
Devil's in the Details: The template generally works. But there's a special accounting code you absolutely need put on certain invoices. And you need additional itemized lists. Is your provider willing to customize?
Location, Location: Have multiple locations? Your invoices should be already broken out by specific location to make. And as your lease extends, needs will change. Copiers and MFPs move locations, too. Device usages go up and down. A nimble technology provider can customize your invoice to effectively make changes on the fly based on current volumes – so your changes show up on your invoice immediately.
Be Frank about Format: Whether your invoice is delivered in PDF format or hard copy, and you don't have an Excel breakout to work from, you are faced with a manual review process. Ensure the invoices you'll receive are in a format that can easily be accessed for cross-checking and sending back.
2. Invoice Review
A regularly scheduled partnership review is the keystone event for reviewing current service performance and ensuring a hyper-focus on the details of your account moving forward.
The current invoice delivery method is an important part of that partnership review. It's a time to proactively handle any issues and introduce new capabilities regarding billing.
The Partnership Review encompasses more than the traditional Major Account Review. It provides a recurring opportunity to:
Review service performance metrics and service level agreements
Share best practices, training tips, and strategies to enhance solution utilization
Promote the adaptation of unused technology features and capabilities
Build relationships with our customers, including briefing new internal stakeholders
Ensure our solutions are contributing to the achievement customer business goals
Validate the value our customers are receiving from our products and our partnership
Reinforce Return on Technology Investments through evaluation and cost analysis
Identify changes to facility, personnel, or device location
Think strategically about customer needs or requirements in the upcoming quarter and beyond.
3. Invoice Accountability
If it ain't right, it ain't right.
Accuracy is the chief component to any legitimate invoicing system. In fact, in a Double Blind Survey"conducted by Smart Advantage, Inc. to decipher top customer buying decision factors, "Providing Accurate Invoices" was among the top five things customers look for (among 28 listed).
First: Does your technology provider even measure the accuracy of their billing, and will they share that data with you? Second: If it is incorrect, will they hold themselves accountable to the error?
Accountability is best obtained by working closely with one partner for all pieces of your technology transaction: Your leasing entity, your invoicing, your service, etc. They are much more likely to provide flexibility, proactively follow your account, and ultimately be held accountable for their actions.
Every technology partner needs an invoicing strategy – but also needs to understand that every organization they serve is unique. It shouldn't be the client's job to spend hours rounding up and interpreting invoices, feeling more and more scattered with every page.
Ready to take your invoicing bull by the horns? As part of our Datamax Key Account Program (DKAP), our ClientCONNECT team will work with your account to ensure that a summary bill structure is developed to meet accounts payable needs. Additionally, customization options will be reviewed with the account by ClientCONNECT Leadership to make sure it matches your organization's size and structure.
Want to learn more? Schedule a visit with one of our Datamax Key Account Consultants.
Robert H. Caldwell is the Vice President of Marketing for Datamax Inc.