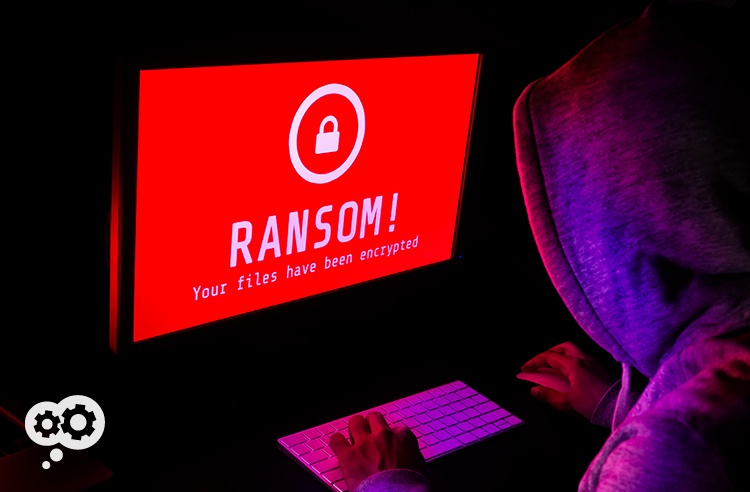 Data backup is (or should be) a part of every businesses IT strategy. Add in the fact, that data backup is a final line of defense against ransomware, and you're crazy if you don't have an online backup strategy.
Cyber attacks on small businesses is BIG BUSINESS for cybercriminals. That's because they know that you may not have the money (or the muscle) to secure your small business's network. Even worse is the fact that there is little or no recourse for the small business owner who falls prey to a ransomware attack. Many simply pony up the money just to get their critical information back.
And if a virus destroys a laptop? There's no choice but to spend the time to have it rebuilt.
Ransomware, where your attacker literally hijacks your data and demands money for its safe release and return (usually in the form of untraceable "bitcoin" payment), is on the rise. All to often, ransomware attacks go unreported by small business owners because their information is mission critical (less than 1 in 4 incidents are reported).
You won't here about this stuff on the news, because, like I said, it's small potatoes (usually around a $1,000 per ransom demand) compared to the major attacks like the WannaCry ransomware virus that hit the UK's National Institute of Health and other major institutions across Europe this past April.
The fact is, malware is everywhere, and you and your business' data could be next. Osterman research reveals that 80% of "organizations have been the victim of a cyber attack during the past 12 months and nearly 50% have been the victim of a ransomware attack."
Just last year the FBI estimated that ransomware attacks are likely to continue to rise. After all, it was a $1 billion dollar "industry" in 2016. That $1 billion dollars for criminals costs an additional $75 billion when you factor in the costs of downtime, recovery, and lost business.
But what can a small business owner do on a shoestring budget?
Ignoring data protection simply isn't an option. As small a company as you are, you're still a potential target for the "big business" of ransomware!
If nothing else, the best defense is a rock solid data backup strategy. With that, you can ignore the ransom note, restore your systems to a previous backup, and resume business as usual. How often you back up will determine how much data you could lose, so be sure to think about what you can live without — days, hours, minutes.
Don't let cybercriminals take advantage of your hard work - take steps now to protect your business with a free, no-FINAstrings attached assessment of your network's vulnerabilities.