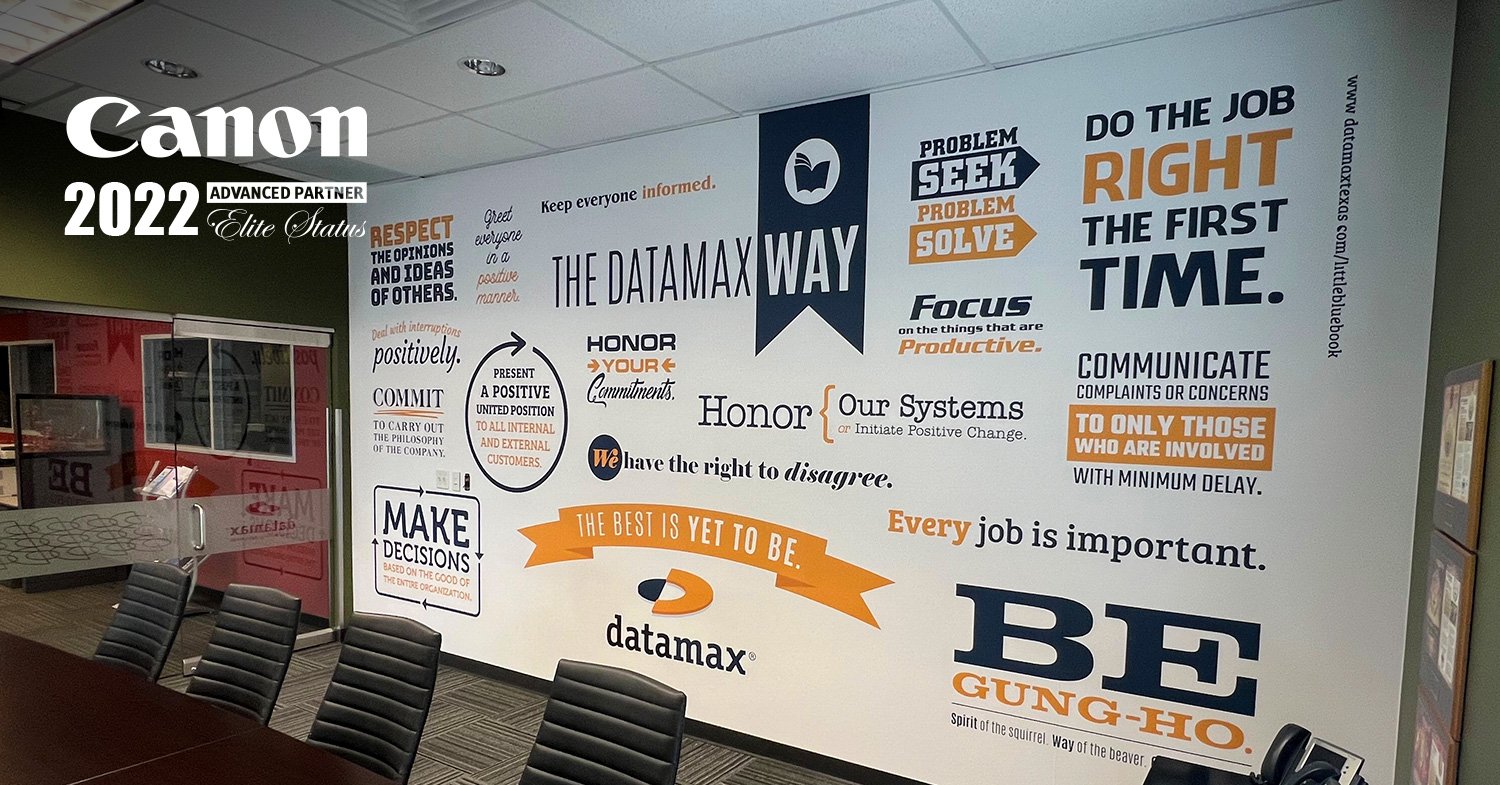 Coppell, TX (March 10, 2022) — For the ninth consecutive year, Datamax affirmed its place among the Canon dealership community by achieving Advanced Partner status with the copier manufacturer for 2022.
Less than 10 percent of copier dealerships qualify for the Advanced Partner Program. This recognition affords Datamax "front of the line" access to Canon-specific tools, training, and support.
"In the same way that we seek to establish partnerships with the organizations we serve, our partnership with key manufacturers like Canon are integral to our success," Datamax Inc. President Barry Simon said. "I am extremely proud of our Datamax family for once again earning this recognition, particularly for doing so nine straight years."
According to Shinichi "Sam" Yoshida, Canon Executive Vice President and General Manager, Business Information Communications Group, qualifying for the Advanced Partner Program "means you provide high-quality products with high-quality service and business practices."
"With the Advanced Partner Program we put your business as our priority and deliver high-level company access, sales support tools, service training, and many more member perks," Yoshida said.
The Datamax + Canon strategic alliance has existed for 38 years, with a shared commitment to first-in-class products, productivity-enhancing solutions, and the highest caliber of service response and resolution. In addition to the Canon Advanced Partner streak, Datamax Inc. has also achieved Canon's Association of Technical Service Professionals (ATSP) service recognition for 14 straight years, the only dealership in the region to do so.
---
About Datamax
Datamax Inc. offers the latest equipment and solutions in technology to increase efficiency and productivity in customers' offices. Datamax Inc. has been in business for over sixty-five (65) years with offices in Arkansas, Texas, and Missouri with more than two-hundred and fifty (250) employees in three (3) states.
For the complete portfolio of Datamax products and solutions, please visit their websites at www.datamaxarkansas.com or www.datamaxtexas.com.
---
Like them on Facebook:
www.facebook.com/datamaxarkansas or www.facebook.com/datamaxtexas
Follow them on Twitter:
@datamaxarkansas or @datamaxtexas
Connect with them on LinkedIn:
www.linkedin.com/company/datamaxarkansas or www.linkedin.com/company/datamaxtexas
Direct Inquiries can be made to:
Jeff Walker
Marketing Communications Manager
Datamax Inc.
800-986-4782 | Ext: 2695
jwalker@datamaxinc.com