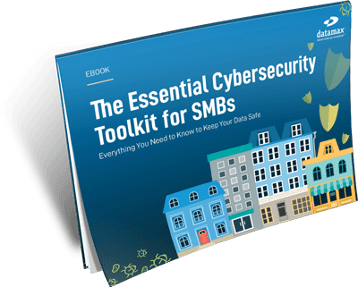 The Essential Cybersecurity Toolkit for SMBs.
In a recent report from AT&T, 62% of businesses acknowledged they experienced some sort of a cyber attack. In 2017, these incidents have become even more common. For today's companies, falling
victim to one of these attacks is no longer a question of "if" but "when."
What's inside our Toolkit ...
Cyber Scams 101

5 Types of Social Engineering Scams to Know

How to Spot a Cyber Scam

How to Set up a Cybersecurity Training Program

Must–Have Solutions for Cyber Protection: Layered Security
Make sure your organization is knowledgeable and prepared and download our FREE eBOOK today. If you would like to visit directly with a Datamax Network Security Specialist, please give us a call at 800.633.1526.