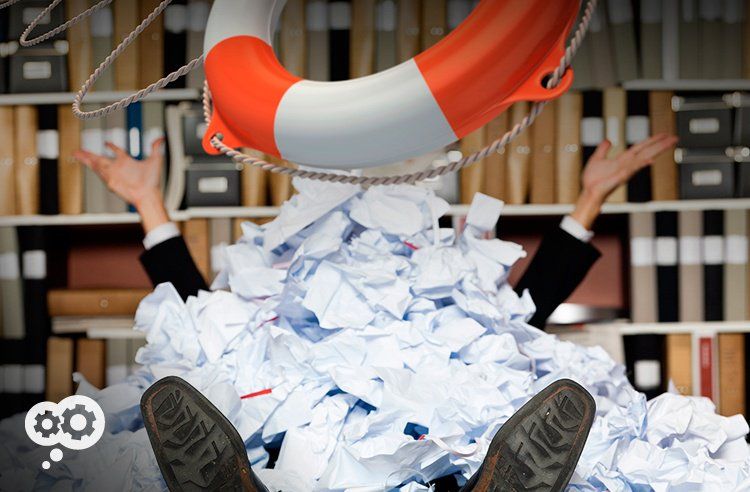 Practicing law is hard enough. Having to rely on paper makes it even harder.
For the office managers behind the scenes, making sure that lawyers have the information they need, helping to sort through invoicing, and having to deal with the hundreds of details and tasks that keep the firm operational; the last thing you need are manual processes to deal with.
Paper everywhere. Case files stacked on lawyers desks (and chairs, filing cabinets, floors, everywhere) and, because multiple people on the team need to use the same files, you have to make – and keep up-to-date – all of the documents in that file for each member.